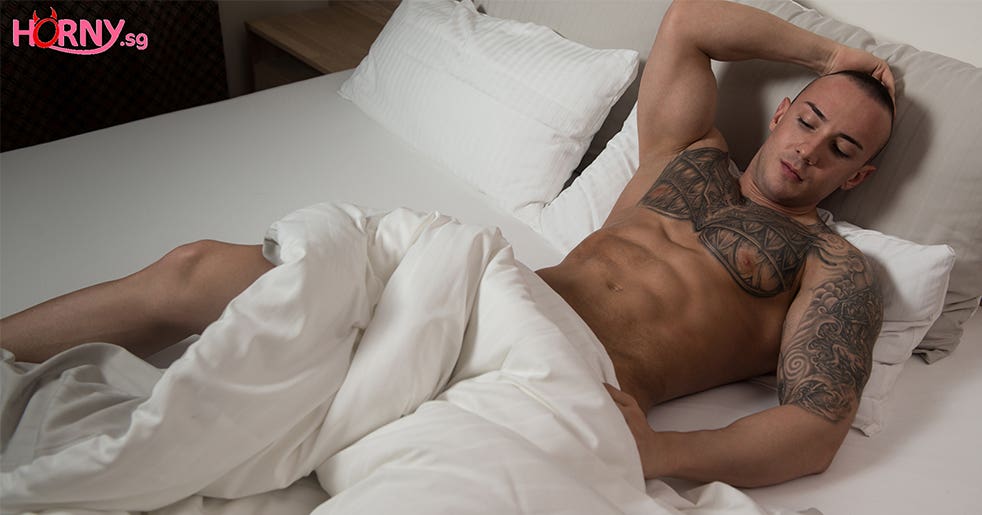 Sex toys are great additions to the bedroom regardless of gender or sexual orientation, and can be used during partnered sex to spice things up or solo play for mindblowing orgasms.

Learn more: 50 Shades of Pleasure: Beginner's Guide to Common Adult Toys

Even though female sex toys like vibrators and clit suckers have been getting more popular and widely accepted to help women climax, male sex toys have sadly taken a backseat.

However, so many male sex toys on the market can spice up the way you masturbate so that jerking off does not have to be so mundane anymore.

If you are looking for your first sex toy or want to add a new one to your collection, this list of the ten best male sex toys you can shop in Singapore will come in handy.

1. Fleshlight Pink Lady Heavenly Masturbator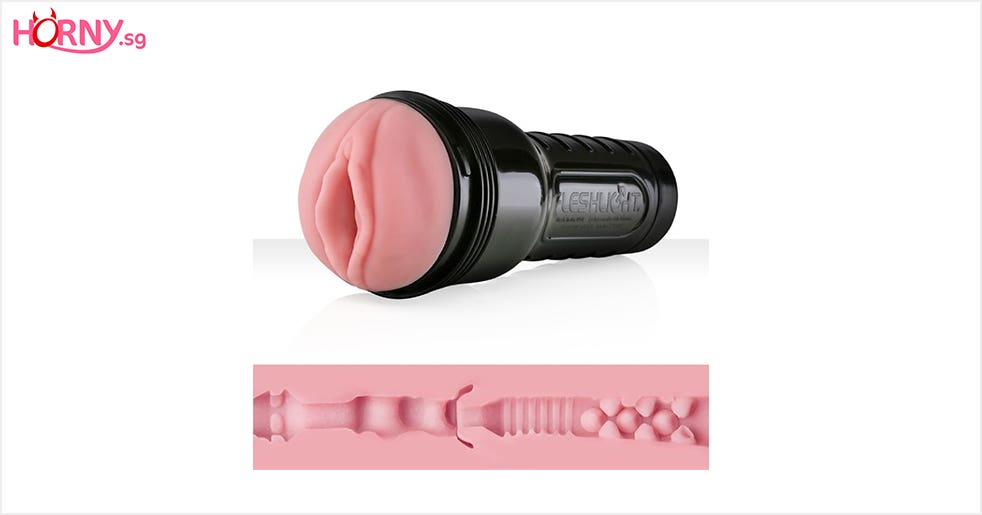 One of the most iconic male sex toys, the Fleshlight is probably the toy that countless men have dreamt of owning at some point in their life. As its name suggests, it is shaped like a flashlight to be a discreet addition to your home or bedroom.

The inner workings of the Fleshlight are also designed to replicate the look and feel of a vagina, simulating real-life sexual experiences. The creators of the sex toy have even gone a step further to offer products modelled after porn stars' vaginas, so if that sounds like something up your alley, the Fleshlight might just be what you are looking for.

Otherwise, the Classic Pink Lady Heavenly Fleshlight is an alternative. It comes with a patented SuperSkin interior that offers a realistic experience and satisfying strokes that will milk you dry and keep you coming back for more.

2. Kiiroo Keon & Feel Stroker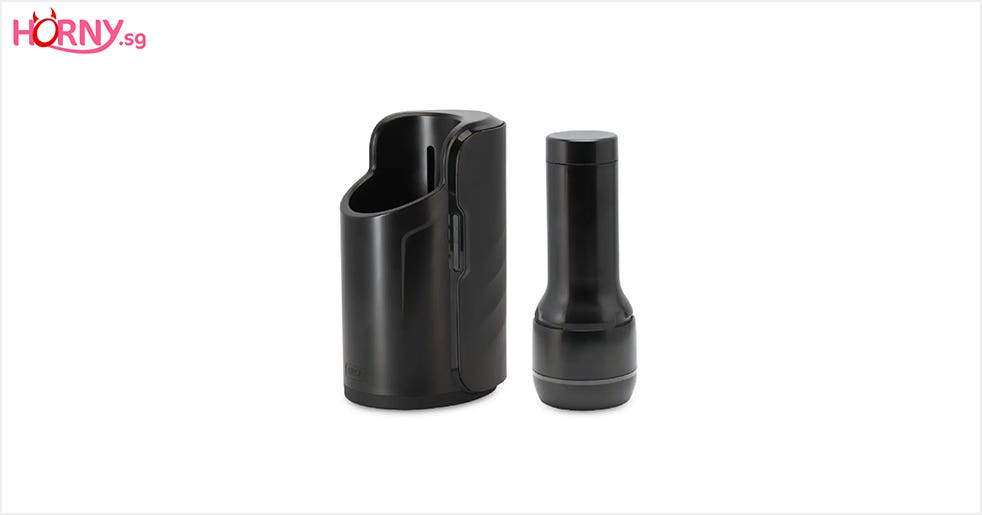 The brand's first-ever Keon & Feel stroker takes pleasure to the next level with its ability to connect with 2D and Virtual Reality interactive adult content. The compact and comfy design lets you sit back and relax, while the masturbator does the job of bringing you to the edge without having to even use your hands. Reaching speeds of up to 230 strokes per minute in its shortest and fastest mode, the stroker is surely going to climb up your list of favourite male sex toys after trying it just once.

3. The Handy Male Masturbator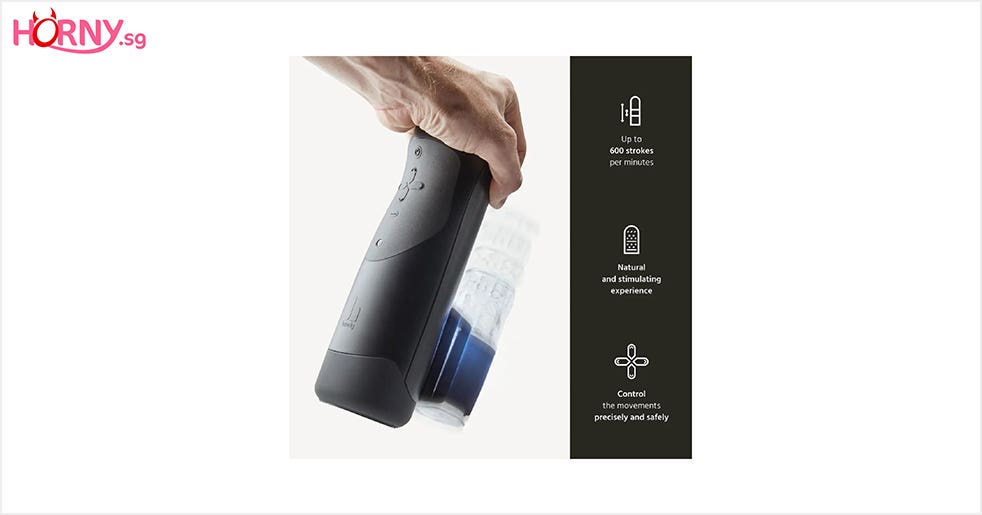 The Handy, an all-new interactive stroker, is another option to consider. Its TrueGrip sleeve is designed to fit all shapes and sizes comfortably for the best experience, while the automatic masturbator is built to last so it can satisfy you whenever and wherever. Connect it to Wifi to get access to synchronised videos for a mindblowing masturbating experience.

4. Arcwave Pow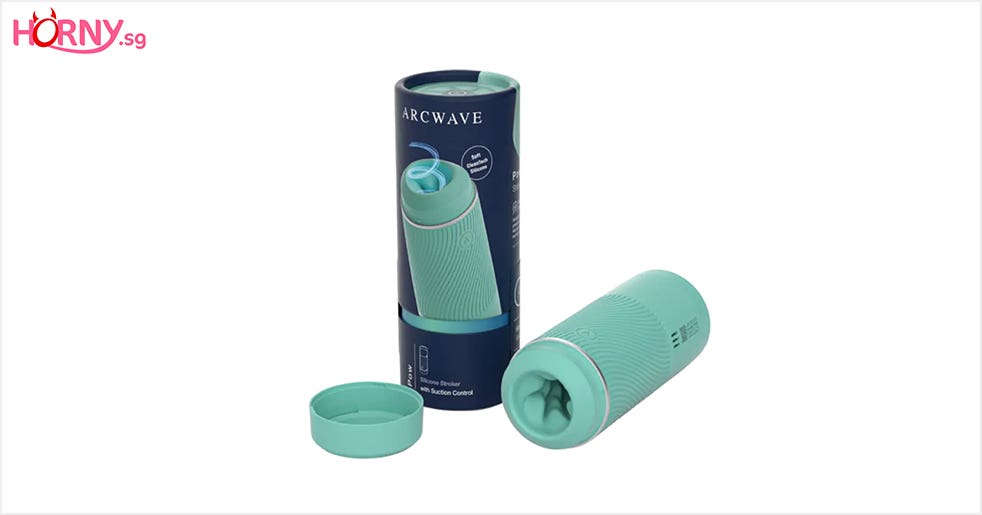 Enhance solo play further with the Arcwave Pow, a premium stroker that uses a CleanTech Silicone sleeve which intuitively tightens during use for double the pleasure. It also comes with a unique controllable air pressure technology that works without batteries - simply place a finger over the release valve to control the suction intensity.

5. Tenga Egg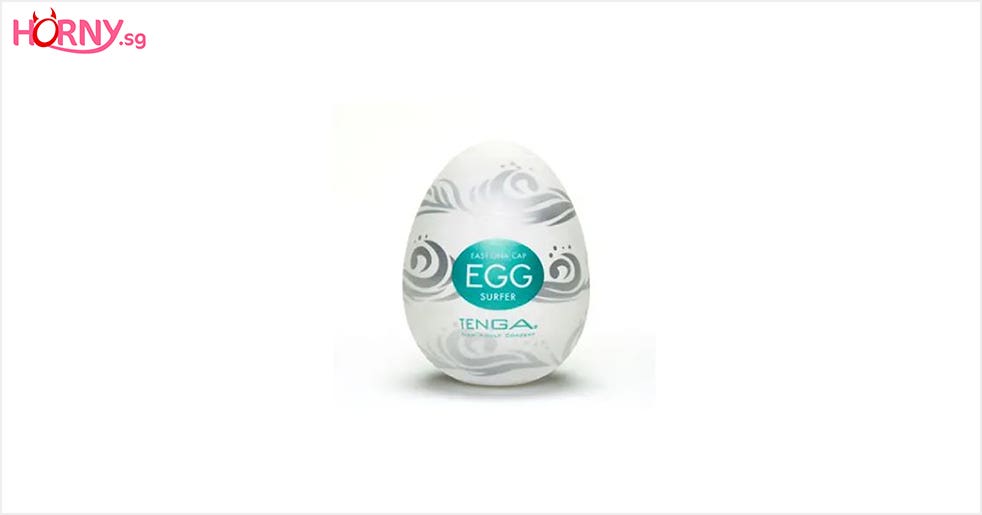 Popular Japanese sex toy brand, Tenga, has some of the finest products for male pleasure. If you are a beginner with no idea where to start and not ready to invest in an expensive sex toy yet, the Tenga Egg is a must-try.

Although it looks small, the ultra-stretchy material fits users of any size. Unique internal details offer a variety of strokes for different folks as well, so you will surely find a perfect match. It is also easy to use - a few seconds are all you need to crack open the shell-like packaging and pour the lube provided before going to town. Once you are done, simply place it back into the shell and dispose of it - there is no need to worry about washing or cleaning at all.

Take your time to select your favourite 'egg' from the bunch but if you need a recommendation, the Tenga Egg Surfer Male Masturbator is one to consider. It comes with swirls in the inner walls that feel like wavy nodules, offering a sensation you have never felt before.

6. Lovense Gush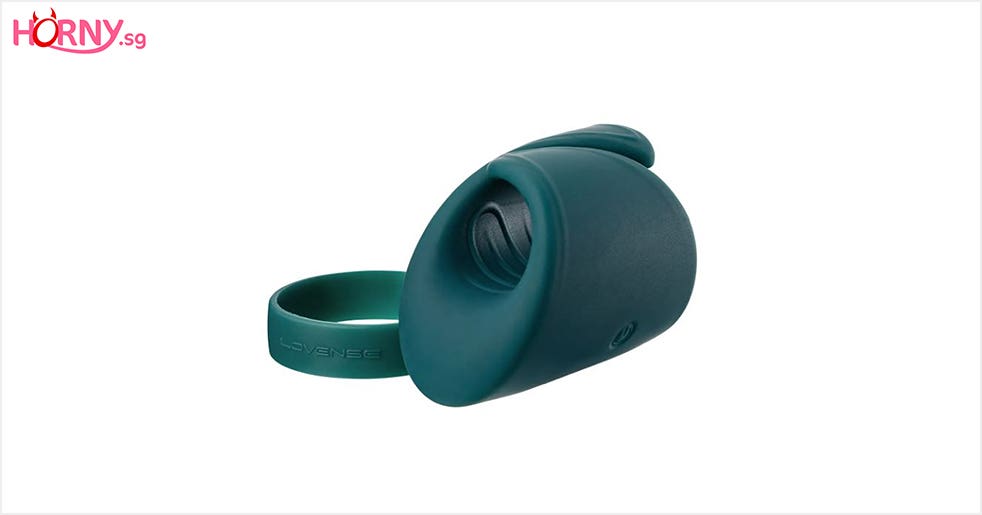 Lovense is a local-based sex tech company that produces both female and male sex toys. The company specialises in remotely controlled toys that help couples in long-distance relationships (LDR) experience pleasure together, even while physically apart.

Learn more: 5 Fun Ways to Spice up Your Sex Life in a Long-Distance Relationship

So if you are in an LDR, their wide selection of sex toys is just what you need to feel as if your partner is right beside you.

The Lovense Gush Glans Massager is especially apt to replicate a teasing blow or handjob, as it focuses on pleasuring the glans, also known as the head or tip of your penis. Let your partner take charge using the app for more fun and excitement!

7. Lelo Hugo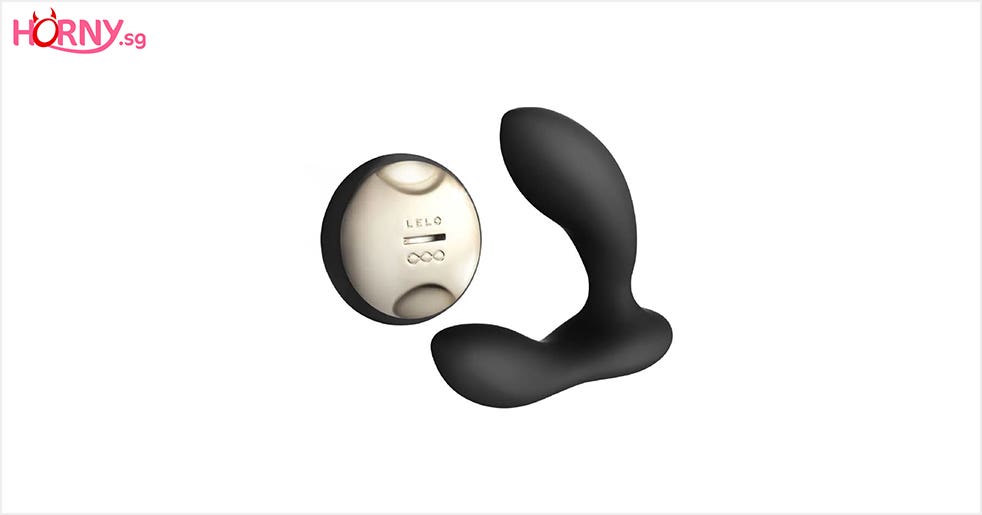 The penis is not the only erogenous zone men experience immense pleasure from - stimulating the p-spot located in the rectum can also bring you to climax as it is composed of complex nerve endings.

Lelo, a Swedish sex tech company, produces high-quality and luxurious sex toys and the Hugo, a medium-sized toy, is a great option for both beginners and pros of anal play. It is a remote controlled prostate vibrator with six powerful settings to give you longer and more powerful orgasms.

8. We-Vibe Vector+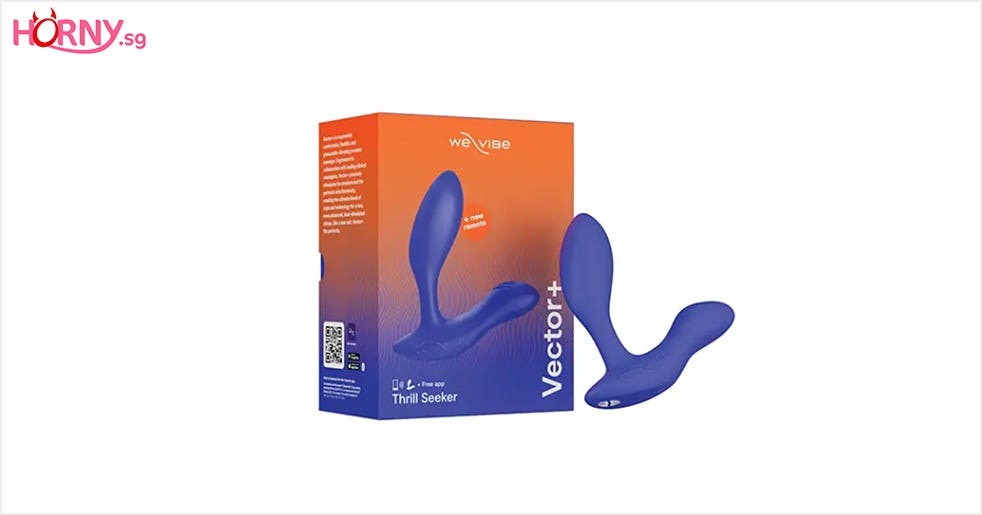 The We-Vibe Vector+ prostate massager is a beginner-friendly option as its adjustable design is made to fit like a glove for a comfortable and pleasurable experience. Featuring the brand's signature Rumbly Vibration, the massager is sure to hit all the right spots and add a new dimension to solo play.

9. Toysheart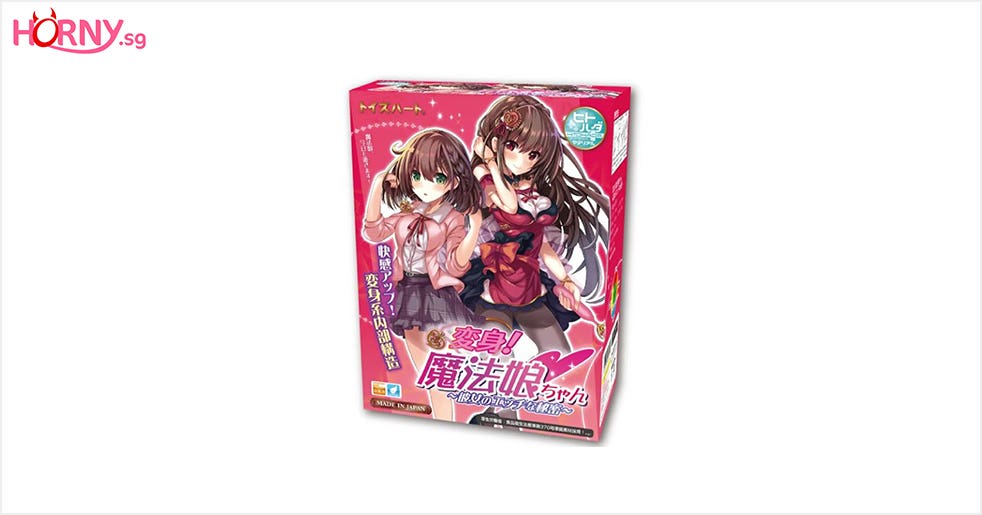 A global leader in the onahole toy market, Toysheart's masturbators are perfect for those who love hentai and all things anime. Each toy is paired with a theme, such as 'a bride on her wedding day', so you can roleplay.

Cannot decide on one? Get the Toysheart Magical Girl Onahole, a masturbator that offers a tighter grip at the "happy finish" section for more exhilarating orgasms.

10. KMP Japan Faleno Star Hole

If you are a fan of Japanese porn, the Angel Moe Faleno Star Hole modelled after Japanese pornstar, Moe Amatsuka, is just what you need. There is no need to fantasise about your favourite pornstars anymore - bring your wildest fantasies to life with this realistic-looking sex toy.

Get male sex toys online in Singapore

Horny.sg is an online sex shop in Singapore with a wide range of male sex toys ranging from masturbators to prostate massagers.
Get the toys mentioned above or explore more options to bring partnered sex or solo play up a notch.