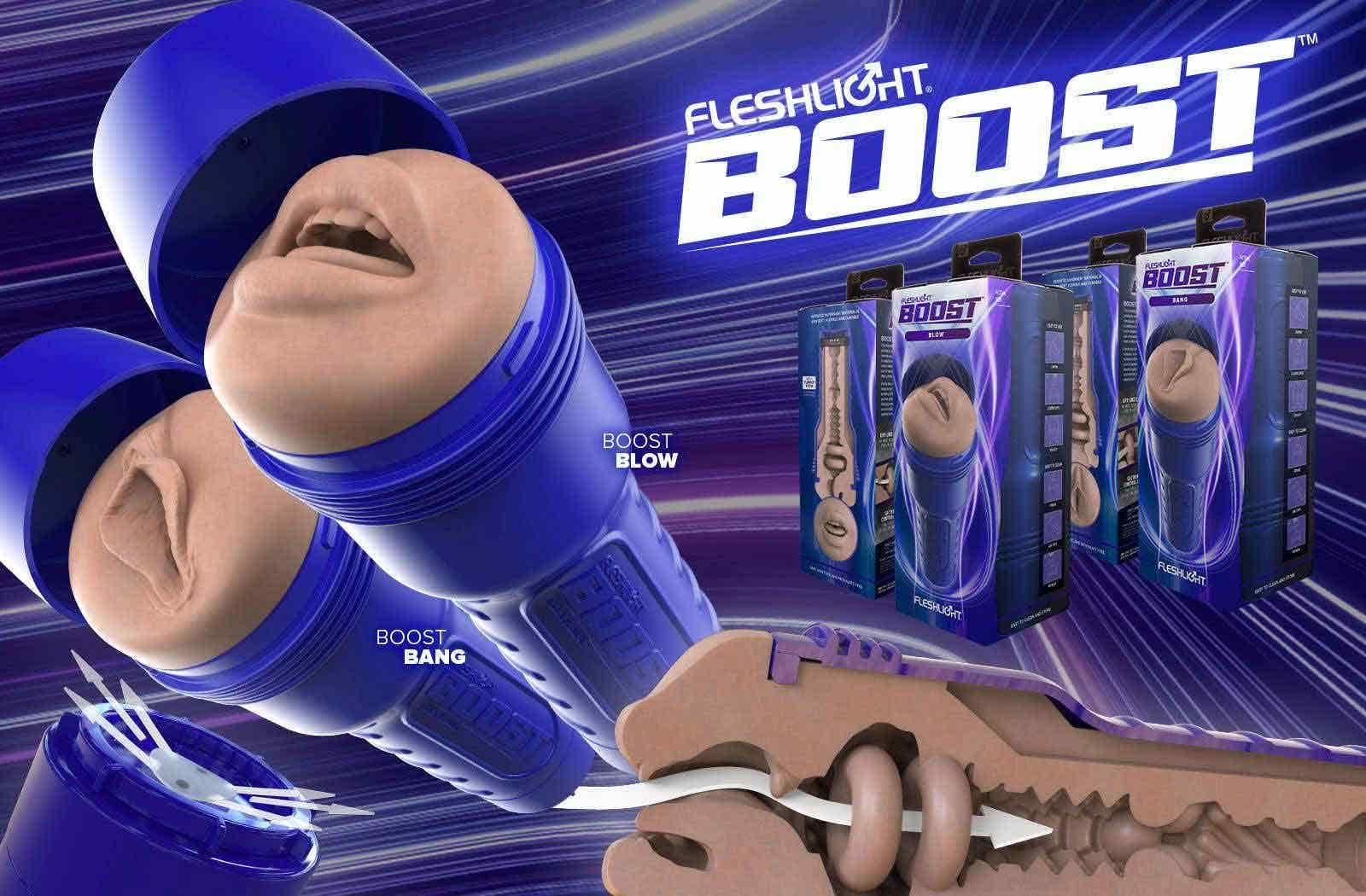 Fleshlight in Singapore
The Fleshlight series - a famous masturbatory aid brand from the US, made exclusively designed for males, is now available in Singapore, providing you with the closest you'll ever get to your fantasy. A masturbator device designed by Steve Shubin for discreet sperm collection now comes with different designs modelled by Fantasy, Sci-Fi, and popular pornographic models.
The Fleshlight series is one of the most-viewed and bought sex toys in Singapore today. At Horny.SG, we are glad to be Fleshlight's Singapore #1 Reseller and Authorized dealer! Ensuring quality and offering a wide range of products. We also provide you with LiveChat support for any inquiries, tips, and packaging details.
Spice your sex life by browsing a wide range of our products below. For new product updates, click here!

FREQUENTLY ASKED QUESTIONS
Why should I buy a Fleshlight?
Total Control: The Fleshlight allows you to take charge of your sexual experiences. You can use it whenever you want and customize the experience to suit your preferences, giving you complete control over your pleasure.
Realistic Sensation: The SuperSkin sleeve, made from a soft and pliable material, provides a remarkably lifelike sensation. It closely simulates the feeling of real intercourse, offering an incredibly realistic and satisfying experience.

Stamina and Performance Enhancement: Using a Fleshlight can help you improve your stamina and enhance your performance in the bedroom. With specially designed inserts that offer different levels of intensity, you can practice and explore new techniques to enhance your sexual prowess.

Safe and Responsible: The Fleshlight was created, in part, to address concerns related to sexual health and well-being. By using a Fleshlight, you can engage in safe sexual practices, reducing the risks associated with promiscuity, the spread of sexually transmitted diseases (STDs), and unwanted pregnancies.

Long-lasting Pleasure: With proper care and maintenance, a Fleshlight can provide you with a lifetime of pleasure. Unlike real sexual partners, a Fleshlight is designed to be durable and can withstand regular use, offering consistent enjoyment over time.
Is this product built to last?
The Fleshlight is built to provide long-lasting pleasure and satisfaction. It features a patented Real Feel Super Skin® sleeve made from high-quality materials that replicate the sensation of penetrative sex. The sleeve is soft, pliable, and durable, ensuring it can withstand regular use. The Fleshlight comes in a sturdy canister design, resembling an ordinary flashlight, which not only allows for discreet storage but also protects the sleeve, maintaining its functionality over time. It is user-friendly and easy to clean, ensuring hygienic experiences. The Fleshlight is made from body-safe materials, prioritizing your safety during intimate moments. With proper care and maintenance, the Fleshlight can provide a lifetime of enjoyment, offering ongoing pleasure for years to come.
How big is the Fleshlight?
The Fleshlight has a size of approximately 10 inches (254mm) in length and 3.5 inches (89mm) in diameter. It offers an insertable length of 9.5 inches (241mm), allowing for deep and satisfying experiences. The majority of Fleshlight textures are designed to accommodate men with a girth of up to 7 inches (178mm), ensuring a comfortable fit for various users.