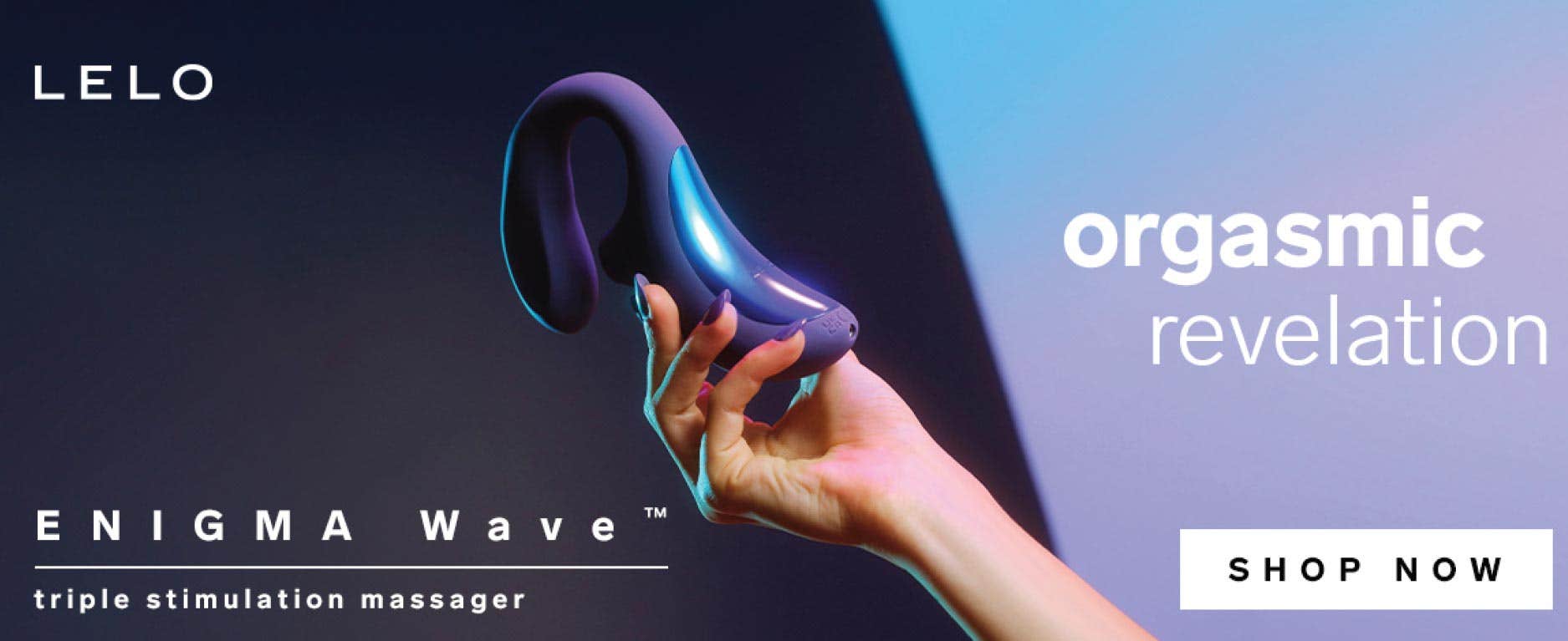 LELO'S 20TH ANNIVERSARY EXCLUSIVE: In honour of LELO's first iconic toy, LELO pays homage to LILY ™ 3 that's now even more powerful and improved. Available now at a special anniversary price of $119 (RRP: $238) while stocks last.

LELO: Come Together
LELO is a brand unlike any other: LELO has long established itself as THE luxury pleasure brand, leading the market in design, innovation, technology, and reputation, with our signature LELO SONA being one of the most popular sex toys for women. Our heritage is built on quality, securing its place as the foremost sex toy brand in the world. But LELO is not just a sex toy brand; it's a self-care movement aimed at those who know that satisfaction transcends gender, sexual orientation, race, and age. We're offering the experience of ecstasy without shame, the pleasure of discovering all the wonders of one's body, thus facilitating our customers with confidence that leads to a fulfilled intimate life.
What a time to be alive! Check out LELO SONA and other LELO Limited Collection x Diesel only here at Horny.sg.
FREQUENTLY ASKED QUESTIONS
What materials are LELO toys made of?
LELO pleasure devices are crafted using premium materials to ensure a safe and luxurious experience. They are primarily made of specially engineered body-safe silicone and ABS thermoplastic polymer, which contribute to their waterproof properties. In addition, certain devices may feature elements like aluminum alloy and gold leaves, enhancing their exquisite and smooth feel that users adore. It's important to note that all LELO devices are designed for longevity and endurance, guaranteeing their safe use during intimate occasions.
How can I sync the remote with my LELO toy?
To sync the remote with your LELO toy, follow these simple steps for a seamless connection. Begin by powering on the pleasure object using its dedicated power button. Once turned on, a small indicator light will illuminate, signaling that the pleasure object is active.
Next, activate the remote by pressing and holding down the + button. This action will power on the remote, and you will notice a corresponding light indicating its activation. Both the remote and the pleasure object should have their respective lights on, suggesting a successful pairing.
With the remote and pleasure object synced, you are now ready to explore the delightful sensations that await you. Allow yourself to embrace the pleasure and enjoy the intimate connection with your new companion.
Are all LELO toys waterproof?
Yes, all LELO toys are 100% waterproof, providing you with the freedom to enjoy them in the water.
How does the travel-lock function work?
To lock or unlock your LELO device, simply press and hold the + and - buttons simultaneously for approximately 5 seconds. The blinking light will indicate whether your device is locked or unlocked.