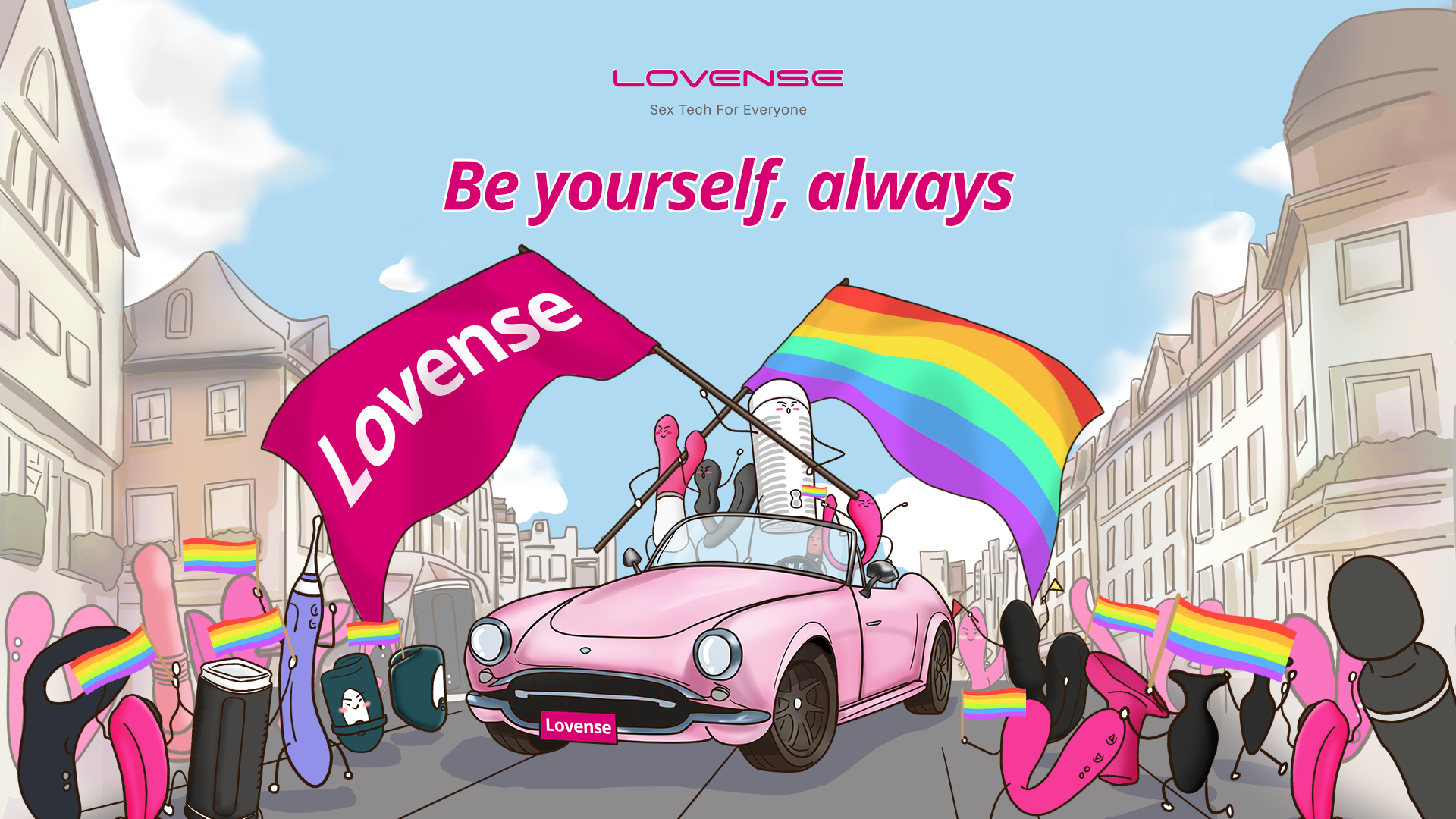 Lovense Sex Tech for Everyone.
We want to help you break all the taboos and prejudices that revolve around sexuality, so that you can freely enjoy and experience your pleasure, regardless of your age, gender, or sexual orientation. Lovense unique interactive sex toys allow couples to have long-distance sex, anytime, anywhere! When you move your toy, the other reacts- enabling lovers to connect and play together regardless of the distance.
Feel your partner's movements in nearly real-time by controlling her toy, and react with the other. Inbuilt with advanced sensors, and control anytime via your app to feel your partner's actions during phone sex. Revolutionize your long-distance sex by browsing our Lovense products below.
SGD 1,250.00

SGD 1,175.00
Lovense is a popular brand for sex toys in Singapore and overseas. Lovense is the first to introduce app controlled vibrators, utilising Skype for the first generation model. Known to have an ear for their customers' feedback, their app controlled vibrators had undergone four generations before the Lovense Lush was developed, all the while listening to customers' feedback and redeveloping their product to suit the needs of their target market.
Lovense Lush wearable egg vibrator is undoubtedly well-known to lovers of Lovense sex toys. It is a small yet powerful bluetooth vibrator that is intended to be worn in the bedroom but is also covert enough to be worn elsewhere. The vibrator can be operated at the range of 20–45 feet through the Bluetooth feature when linked to the Lovense Remote app.
Lovense Lush is quite outstanding, as evidenced by the response from our clients. But before you decide whether or not you want this sex toy, it's necessary to understand what it can actually do.
How to Use Lovense Lush
Lovense Lush is relatively easy to use. You will only need to press down the on/off button and hold for about 3-5 seconds. There is a light indicator on the toy to see if it's on. It should be inserted with the use of lubricant. However, to avoid any issue with the toy, water-based lubricant is recommended. Lovense Lush connects to your or your partner's phone via Bluetooth and the Lovense app. Once connected, you can operate the toy remotely through your phone.
What Makes it Special
Lovense Lush is one of the top Bluetooth vibrators on the market right now, having been enhanced based on customer feedback. The Lovense Lush is a wearable vibrator in the shape of an egg that can be operated with a button press or through the Lovense app. It is constructed of premium silicone that is safe for the body.
Via Bluetooth or the internet, you and your partner may control the amount and type of vibration you receive from your toy from up to 30 feet away. The larger end of the curved toy, is inserted into the vagina to offer intense vibrations to the G-spot, and offer much-needed pleasure to climax.