Lovense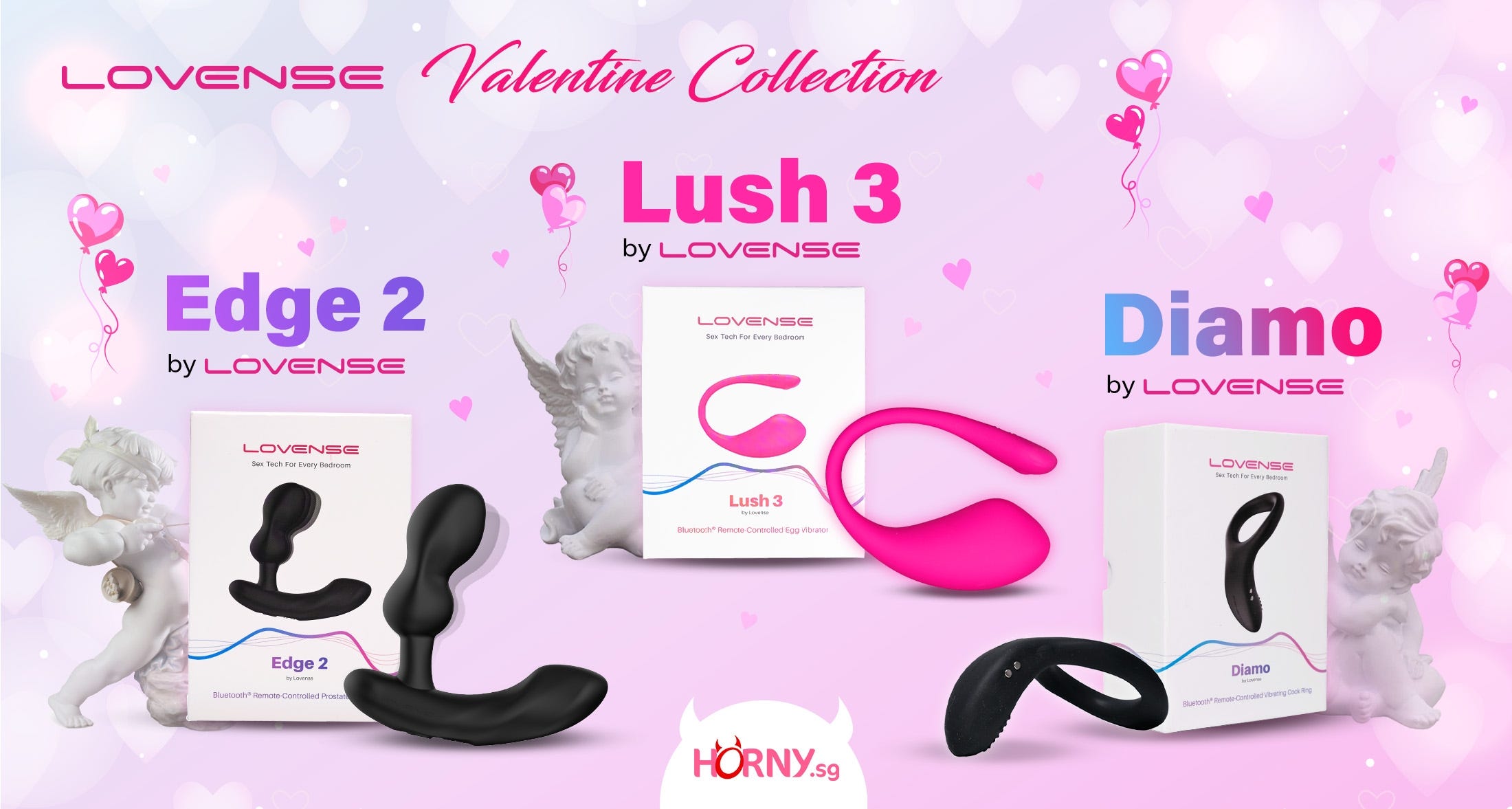 Get Lovense Today at Horny.SG! - The perfect long-distance relationship gift!
Lovense unique interactive sex toys allow couples to have long-distance sex, anytime, anywhere! When you move your toy, the other reacts- enabling lovers to connect and play together regardless of the distance.
Feel your partner's movements in nearly real-time by controlling her toy, and react with the other. Inbuilt with advanced sensors, and control anytime via your app to feel your partner's actions during phone sex.
Revolutionize your long-distance sex by browsing our Lovense products below. For new product updates, click here!
FAQS
How to Connect Lovense Lush to your Phone?
Download the Lovense Wearables app: Turn on Lush (Press down hard and hold for 3-5 seconds.) Pair the app with your phone. Press and hold Lush's button to turn on the toy. A light will flash to indicate it's on. Learn more here
How to clean Lovense Lush?
To clean Lovense Lush after each use. Clean with lukewarm water and sex toy cleaner or mild soap. Dry thoroughly before storing to box. For maximum benefits, apply a lubricant to your body and the toy before use.