Tenga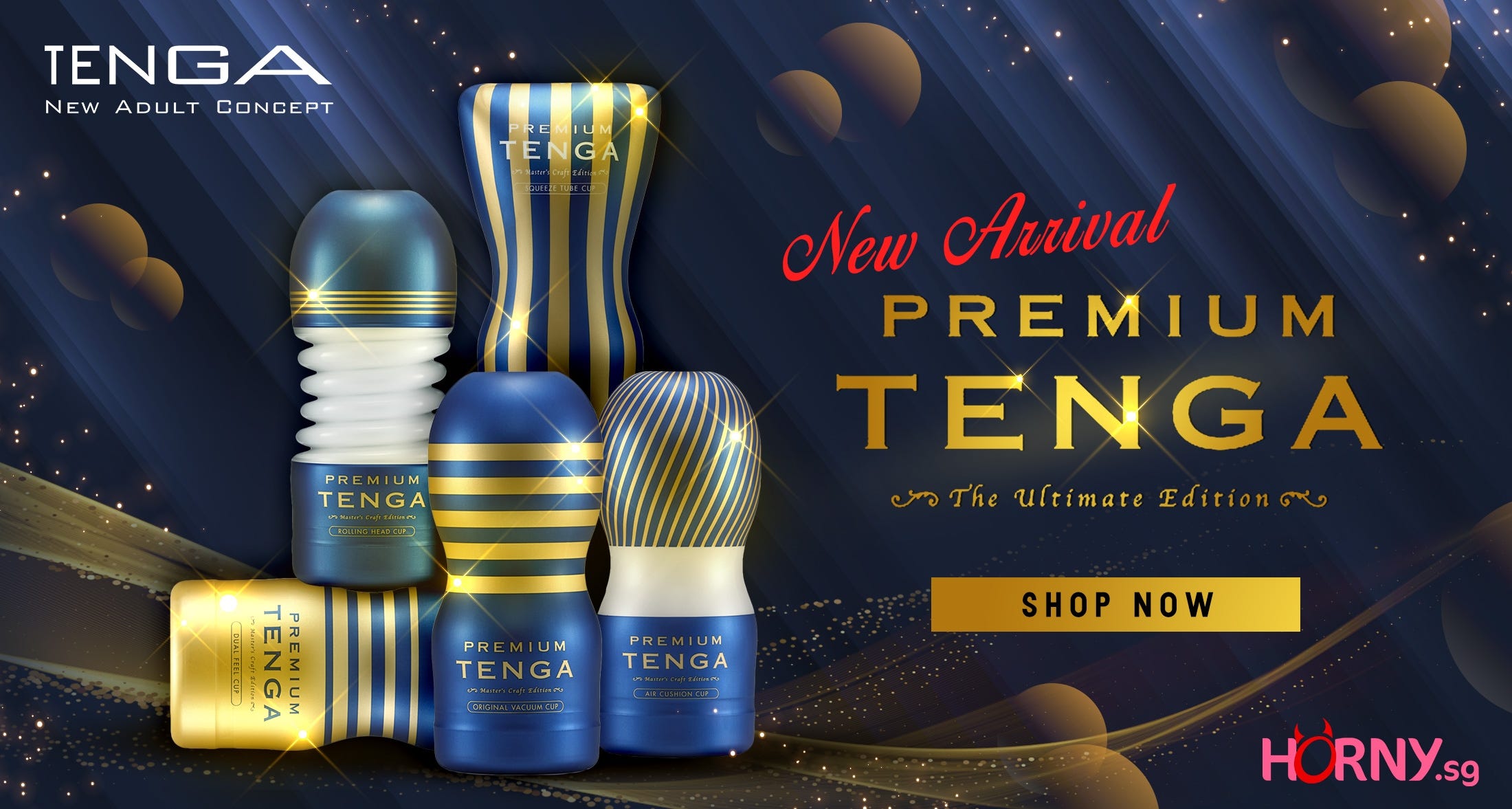 Discover hidden pleasures with Japan No.1 TENGA Sex Toys for Men. Carefully designed and made with Japanese craftmanship and body safe TPE materials. We offer free delivery for all orders in Singapore. Do not miss out on our weekly special deals to purchase your TENGA at great discounts. As a TENGA premium reseller, you will find exclusive TENGA collectables in our store from time to time. TENGA is also the maker of iroha - female toys designed by women for women only.
FAQS
Is Tenga Reusable?
No, most of the CUP series are not reusable - The products are one-time use, and it is impossible to clean effectively. If you want something reusable and manageable to clean, we suggest the Air-Tech Series and give it a try. With proper washing and care, the Air-Tech items can be reusable.
How to clean Tenga after use?
All our Tenga Products have specific instructions on how to clean them. Specific products like Air Tech, Eggs, 3D & Iroha - It's recommended to use antibacterial soap, clean using look-warm or warm water, and dry with a clean towel or leave it to air dry.
What is the difference between the TENGA CUP Series and TENGA Air-Tech Series?
While the TENGA CUP series are single-use disposable items, the Air-Tech series are structurally similar reusable items. They have even stronger vacuum strength thanks to their airflow structure and a new air-cushion system. Cris-crossing ribs along the length of the inner sleeve allow air to flow out of the case upon insertion and create pockets of trapped air which provide pressure from all sides, creating more intense vacuum sensations.
What materials are used to make the Tenga Products?
Tenga products feature safe materials such as ABS & TPR, ABS, PVC, Silicone, TPE, and TPR.