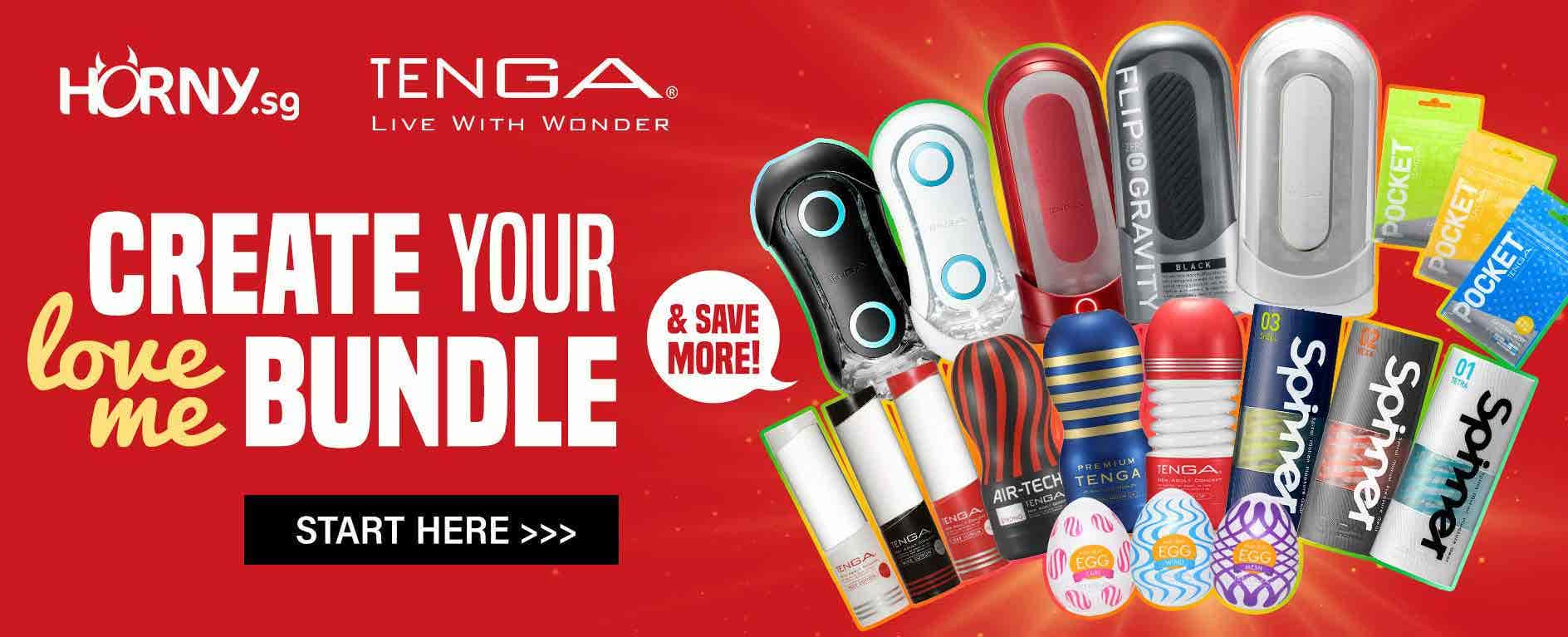 Tenga Sex Toys . Live with Wonder . Enjoy Being You



Try feeling more. Try dreaming more. Try openly loving what you love, even more. Try being who you are, free of expectation. Someone who owns their passions with their whole heart is someone who understands the importance of the passions of those around them.
Let's build a world that is open, free, and full of joy where your individuality is celebrated for making you who you are. TENGA sex toys are here to help you achieve that. TENGA has long been providing their signature TENGA egg, TENGA Flip, TENGA Spinner, TENGA Flip series and other TENGA Sex Toys.
Enjoy being you. Live free, with love. As a TENGA premium reseller, you will find exclusive TENGA collectables in our store from time to time. TENGA is also the maker of iroha - female toys designed by women for women only.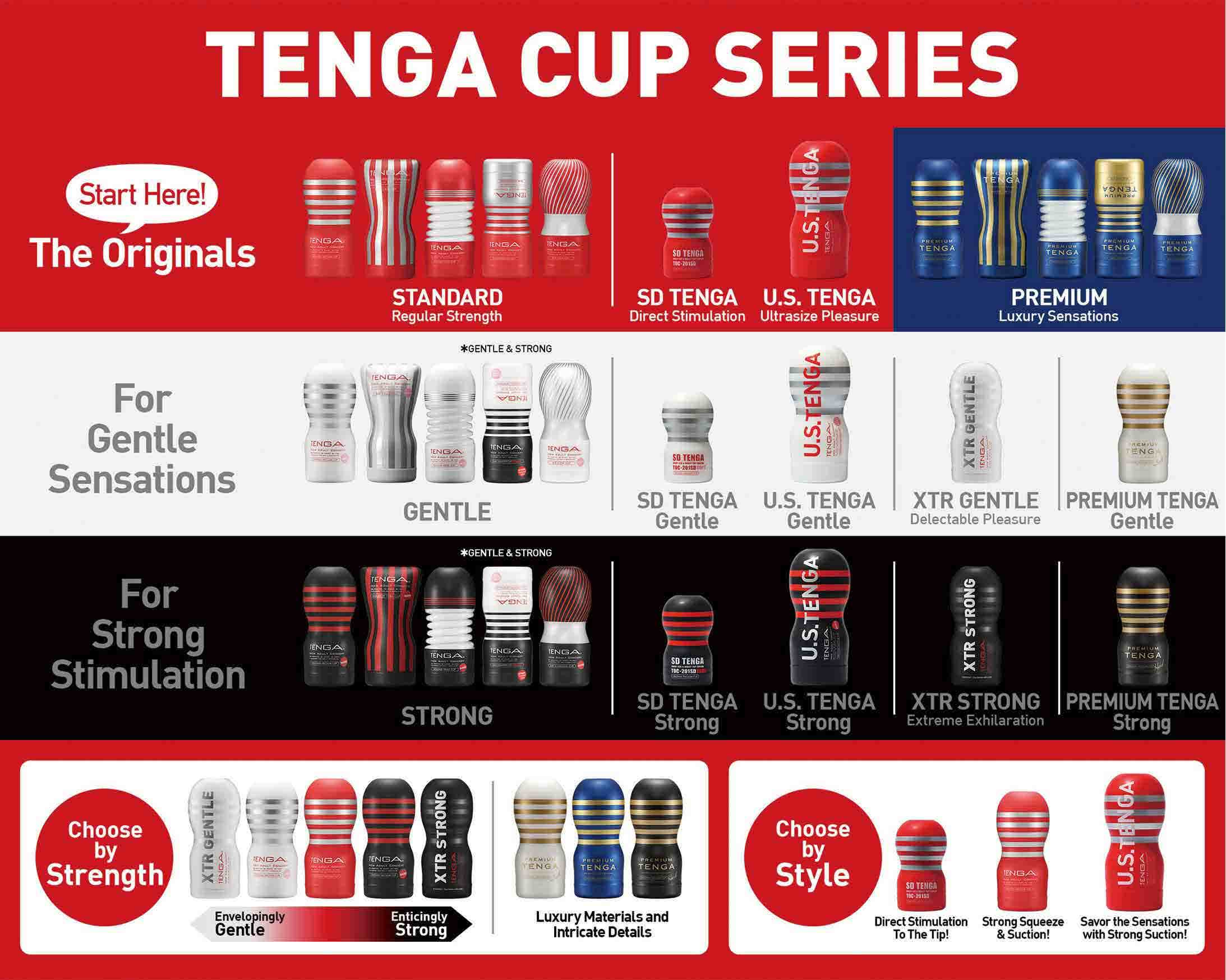 Frequently Asked Questions - TENGA Premium Male Masturbators
TENGA reminds you to showcase yourself with confidence and love. Check out our range of TENGA sex toys and buy them online today. Always use the products as directed, and feel free to reach out to our customer service for any queries or concerns through our contact page. Here's a simple FAQ to answer your burning questions at the moment.
What is TENGA?
TENGA is a distinguished Japanese brand, globally recognized for the production and design of superior male masturbatory aids. Focused on enhancing male sexual wellness, TENGA prioritizes innovation and quality in its diverse product range.
What types of products does TENGA offer?
TENGA's product range is extensive, boasting popular items like the travel-friendly TENGA Egg, the ready-to-use TENGA Cup, and the highly-detailed TENGA Flip Series. Each product is meticulously designed for varied sensations catering to different preferences.
How to clean Tenga after use?
All our Tenga Products have specific instructions on how to clean them. Specific products like Eggs, Spinner Series, Flip Series - It's recommended to use antibacterial soap, clean using look-warm or warm water, and dry with a clean towel or leave it to air dry.
What is the difference between the TENGA CUP Series and TENGA Air-Tech Series?
The TENGA Cup Series features an assortment of pre-lubricated, single-use masturbators with different textures and sizes. Each Cup is equipped with a vacuum suction for enhanced pleasure and an authentic experience. The Air-Tech series are structurally similar reusable items. They have even stronger vacuum strength thanks to their airflow structure and a new air-cushion system. Cris-crossing ribs along the length of the inner sleeve allow air to flow out of the case upon insertion and create pockets of trapped air which provide pressure from all sides, creating more intense vacuum sensations.
What distinguishes the TENGA Flip Series?
The reusable masturbators from TENGA's Flip Series are recognized for their intricate internal designs that provide superior stimulation. The Flip devices open for easy cleaning and lubricant application, and include a pressure pad to control stimulation intensity.



Why is TENGA's design trendy and discreet?
TENGA is committed to promoting a positive approach towards sexual health, reflected in its stylish and discreet product designs that can be easily mistaken for modern lifestyle accessories. Their innovative design philosophy aims to reduce stigma and create openness around the use of male sex toys.



Who are TENGA products designed for?
TENGA comprehensive range of products is developed for all men, disregarding age or sexual experience. The brand embodies inclusivity and diversity in its sexual wellness products, striving to enhance the sexual experiences of its users.




What is TENGA's ideology?
TENGA aims to disrupt the misconceptions surrounding male masturbatory aids and advocates for sexual wellness as a vital part of overall health. Their mission is to develop products that not only deliver pleasurable experiences but also contribute positively to sexual self-awareness and wellbeing.



Are TENGA products safe to use?
Absolutely. TENGA uses body-safe materials such as ABS & TPR, ABS, PVC, Silicone, TPE, and TPR that are tested to ensure they meet international safety standards. Always follow the instructions provided with each product for safe use.



Where can I buy TENGA products?
TENGA products are available at numerous online retailers, adult stores, and directly here from Horny.sg as we are the TENGA official adult specialty stores