Hotel Delivery in Singapore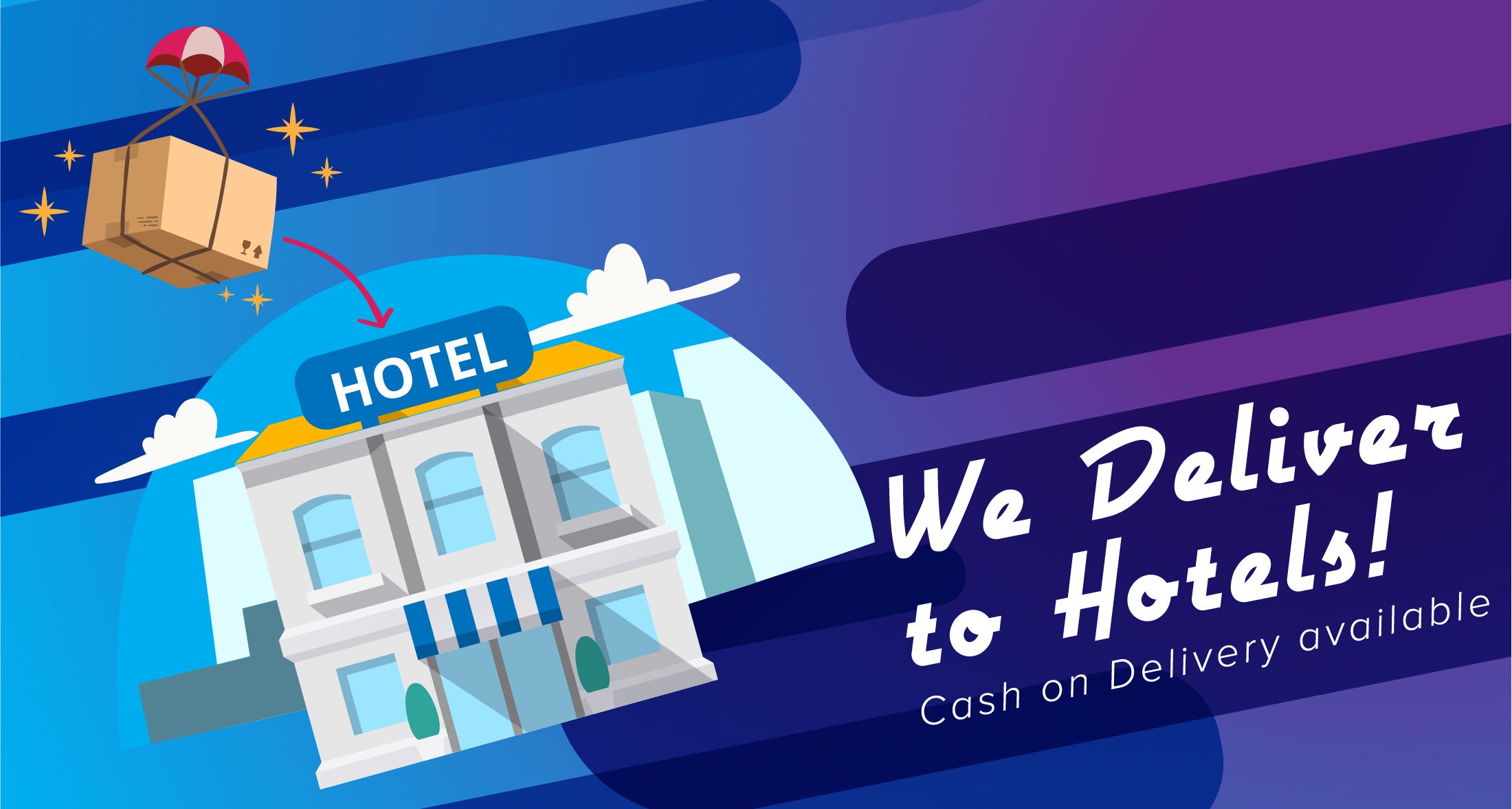 We ship to Hotels and Serviced Apartments
Select 'Local Courier' Delivery Method

Please leave your room number, contact number and first name (required for some hotels). Leave us your delivery instructions under 'Delivery Comments'. You may request for the courier to leave your parcel at the concierge or call upon arrival for collection at the Lobby/ Main Enterance.

Our Delivery are 100% Discreet , No Logo No Company Name No one will be able to tell what is in Parcel, NOT EVEN the courier company. All our parcels are double sealed with a layer of white/ DHL courier bag and secured in kraft courier bags/ carton box. These courier bags are tamper proof and you will immediately know if someone tempers with your parcel. Our packaging techniques are tested and proven to the most discreet.

"Same Day" Express Delivery

Afternoon Timeslots 2pm - 7pm Cut off time daily extended to 2.30pm for last orders (Unavailable on Sunday & Public Holidays)

Night Timeslots 8- 11pm Cut off time daily extended to 7.30pm for last orders (Available 365 Days a Year)
* Non-Same Day Delivery or pre-planned dates are not affected by the Cut Off timings.
Cash on Delivery , PrePayment with PayPal or Credit Card Via PayPal Gateway are Available
Cash on Delivery, PayPal Payment, Credit Card Visa/ Master via PayPay (Even with No PayPal Account) are methods you can select for Payment. For Orders above $500 and wish to pay with a 'Physical Credit Card' (Visa/ MastersCard) upon delivery, please let us know under 'Delivery Comments' . We would arrange for Courier Personnel equipped with Wireless 3G Credit Card Terminals.