Sexuality is an integral part of human nature that continues to evolve throughout one's lifetime. However, going through menopause and changes in hormonal levels can often lead to a decrease in sexual desire and function.

The good news is it does not mean that your sex life has to come to a screeching halt; it can be an opportunity to try new ways of experiencing pleasure such as exploring sex toys for women. Contrary to popular belief, many women find that menopause allows them to be more comfortable in their own skin and more confident in their sexual desires.

Whether you are experiencing hot flashes or vaginal dryness, here is how you can embrace your sexuality and experience pleasure like never before! Keep reading to find out more.

Common menopause symptoms that can affect your sex life


This is one of the most common symptoms that can make sex feel like a chore rather than a pleasure. It occurs when your body's natural production of estrogen slows down, leading to thinning and drying of the vaginal walls which can cause discomfort during sex. This makes it difficult to become aroused and enjoy intimate moments with your partner.
Reduced lubrication can also lead to a lack of interest in doing the deed, as your body begins associating intimacy with discomfort rather than pleasure. Menopause brings about other symptoms like hot flashes and night sweats too and these can disrupt sleep, leaving you feeling exhausted and further decreasing your sex drive.
Having trouble reaching orgasm


A decrease in estrogen levels reduces blood flow to the pelvic area, causing lower sensitivity and making it more difficult to achieve arousal and reach orgasm. You may also experience climaxes that are less intense than before.

Ways to help yourself enjoy sex again

1.Incorporate female sex toys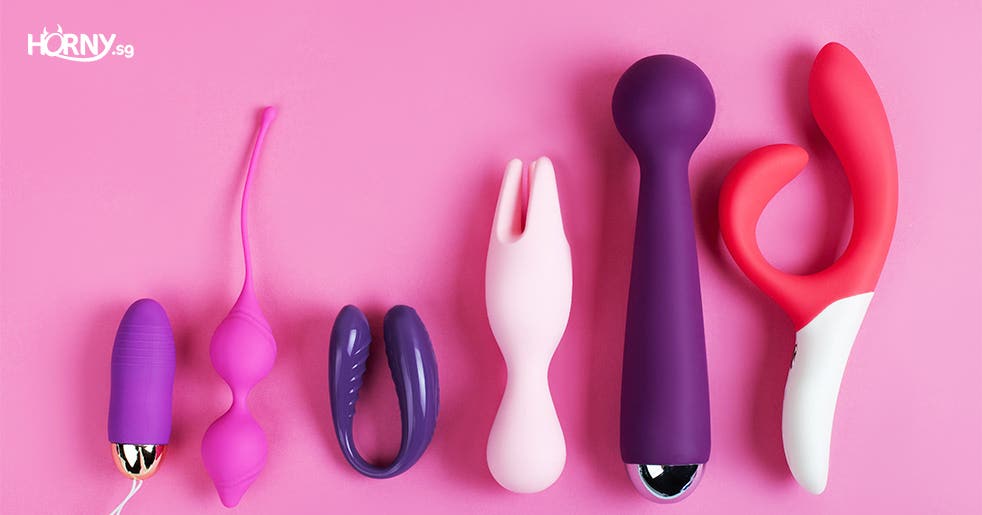 If you are experiencing a decrease in sexual desire, incorporating female sex toys into your intimate experiences may be just what you need to reignite the spark and rediscover the joys of sex.

Sex toys for women range from vibrators to dildos to anal plugs, and each one is designed to stimulate different parts of the body for the ultimate pleasure. They are also great for helping you to reach orgasm, as they offer focused stimulation on the areas that are most responsive to pleasure.

When you and your partner use toys together, it creates a sense of intimacy and closeness that can be hard to achieve through other means. This new form of pleasure creates excitement and fun that last long after the toy is put away.

Learn more: Answering Burning Questions About Sex Toys Once and for All

2. Use lots of lube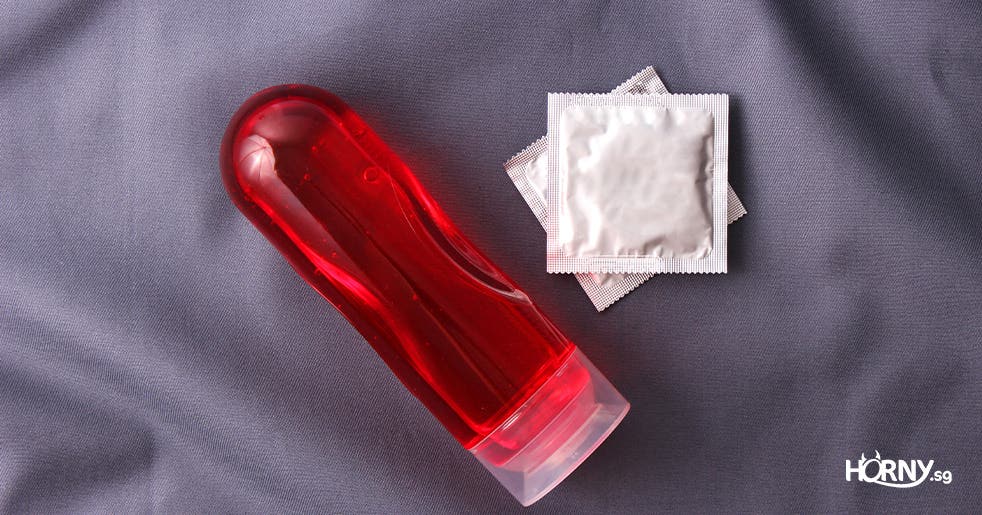 Vaginal dryness is frustrating but using lubricant can be an easy and effective way to combat this issue! Good quality lube provides additional moisture and reduces friction to prevent injury or tearing that can occur due to vaginal dryness, enhances sensitivity, and increases sensations for more mind-blowing orgasms.

Some lubes are also designed to provide additional sensations, such as warming or tingling, which can add excitement to your sexual experiences.

Use lube with any female sex toys you are planning to explore as well for a smoother journey.

3. Spend more time on foreplay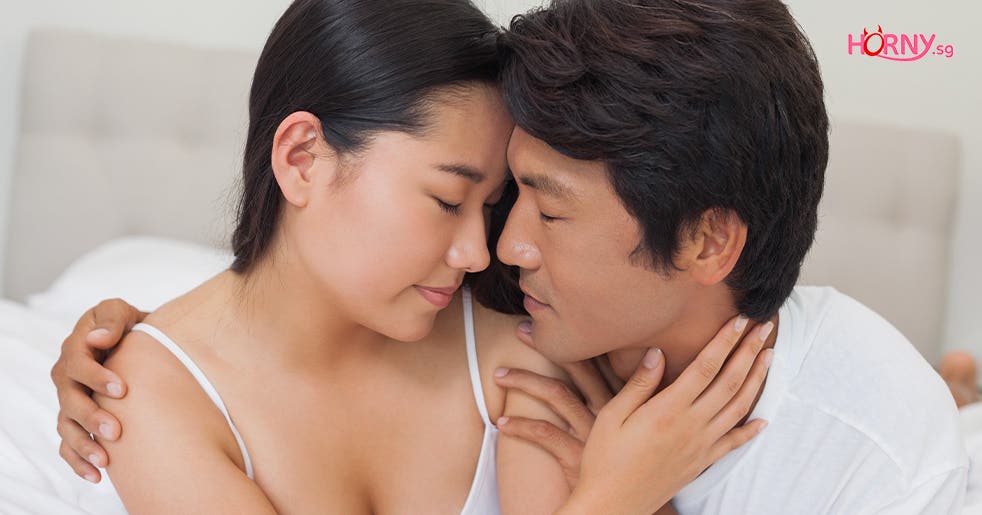 One of the main benefits of spending more time on foreplay during menopause is that it can help to combat vaginal dryness by allowing time for the body to become more aroused. When natural lubrication increases, sex feels more comfortable and enjoyable.

Focusing on foreplay also increases intimacy and connection with your partner, creating a deeper level of trust and closeness that can lead to more fulfilling and satisfying sex.

From massage to oral sex and erotic touch, there are countless ways to explore pleasure and discover what feels good for you and your partner before rushing straight to the finish line.

4. Explore new stimulations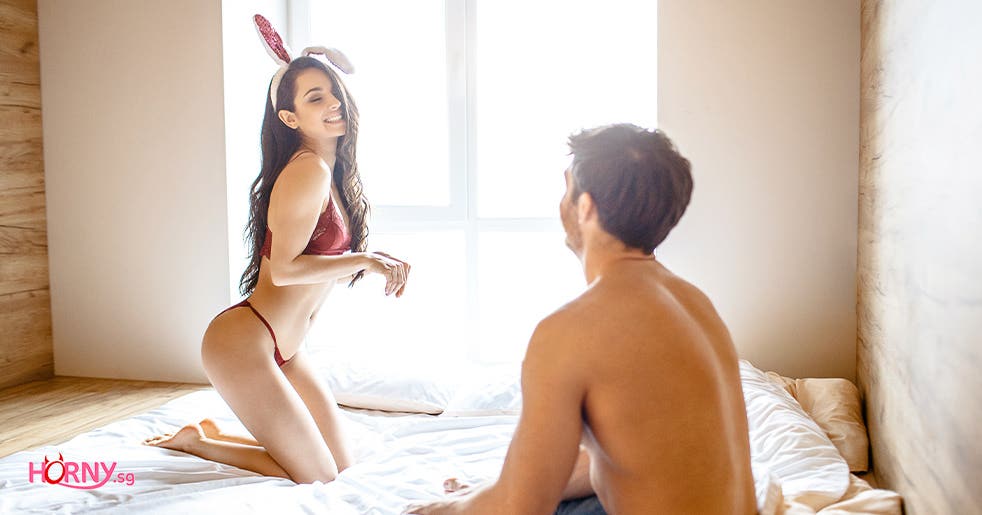 Menopause is also the perfect time to explore new forms of stimulation and pleasure with your partner!

Spice things up by using a panty vibrator — this discreet and portable sex toy can be worn anywhere, giving you and your partner the opportunity to enjoy some naughty fun on the go. Whether you are out for a romantic dinner or a walk in the park, this little gadget can take pleasure to the next level.

Roleplaying can also be a thrilling way to step out of your comfort zone — from pretending to be strangers meeting for the first time to exploring taboo fantasies, there are countless ways to create fulfilling sexual experiences.

Keep the spark alive during menopause and beyond

With a little bit of creativity, open communication and the right tools, you can explore new forms of pleasure and the joy of intimacy during this daunting but exciting time of change.

There is no need to let menopause hold you back from the sexual experiences you deserve — Horny.sg's range of female sex toys and sex essentials such as lube can help you to enhance your intimate life.