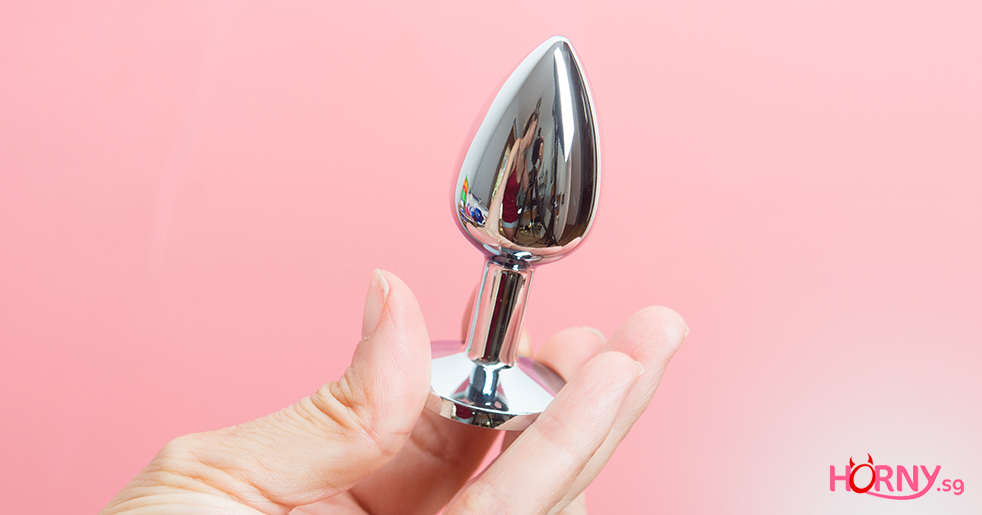 No matter how much of a sexpert you feel you are or a total newbie when it comes to sex, stepping out of your comfort zone to try out a sex toy can still be daunting. Many are unsure about how to broach the topic of using a sex toy with their partner and others wonder if one can become addicted to it, among a myriad of other questions.

So to save you the trouble of scouring the internet for answers, we have gathered some of the common burning questions about sex toys and will be answering them in this article.

Keep reading to find out more!

1. How can I bring up using sex toys with my partner?
One of the common misconceptions people have about sex toys is that they are only for solo usage. While you certainly do not need a partner to be able to use a sex toy, it can also be incorporated into partnered sex to make it even more pleasurable.

Learn more: Putting 4 Common Misconceptions About Sex Toys to Bed

But we get it - touching on the topic of bringing sex toys into intercourse can be challenging. Your partner may not be receptive to the idea as it could seem like wanting to use a sex toy means that you are not satisfied with your sex life, or they could simply be too shy to talk about it.

When it comes to trying out new stimulations, honest communication is key. Have open conversations with your partner about your desire to spice things up in the bedroom and how sex toys may bring you closer as the both of you explore what feels good for each other.

You can also make use of a Yes, No, Maybe checklist to find out what your partner likes and dislikes, or research various sex toys online together for a better idea of what your partner is comfortable with.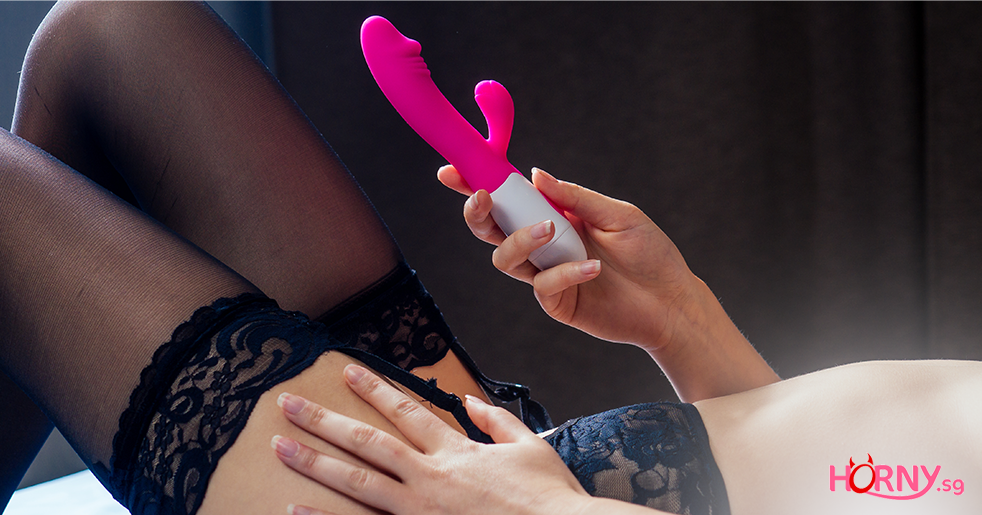 2. Can I become addicted to sex toys?
If the fear of getting addicted to a sex toy is causing you to be apprehensive, then you will be glad to know that it is a myth! According to Dr Martha Tara Lee, a Relationship Counselor and Clinical Sexologist in Singapore, sex toy addiction is a misconception based on pure ignorance.

Sex toys can help you reach orgasm quicker and with less effort, which is why many turn to them to seek pleasure. However, personal preference does not equal addiction.

Desensitisation, on the other hand, is real and can happen - sex toys for women like a vibrator can decrease one's sensitivity with frequent usage. Thankfully, our bodies are adaptable which means sensitivity can be restored if you lower the intensity of vibrations, switch to different types of toys or pause for a while. Hence, you may feel a certain level of tolerance to vibrations but that does not mean you will become addicted to sex toys and suffer from withdrawal symptoms when you stop.

3. What are the benefits of using a sex toy?
Sex toys, on a surface level, can help to boost sexual performance and provide better sexual satisfaction. But did you know that using a sex toy has psychological benefits as well?

Playing with a sex toy - be it alone or with a partner - can help you to understand your or your partner's sexual desires, promote better communication which is essential for a healthy relationship, and improve one's self-image and body confidence, among other benefits.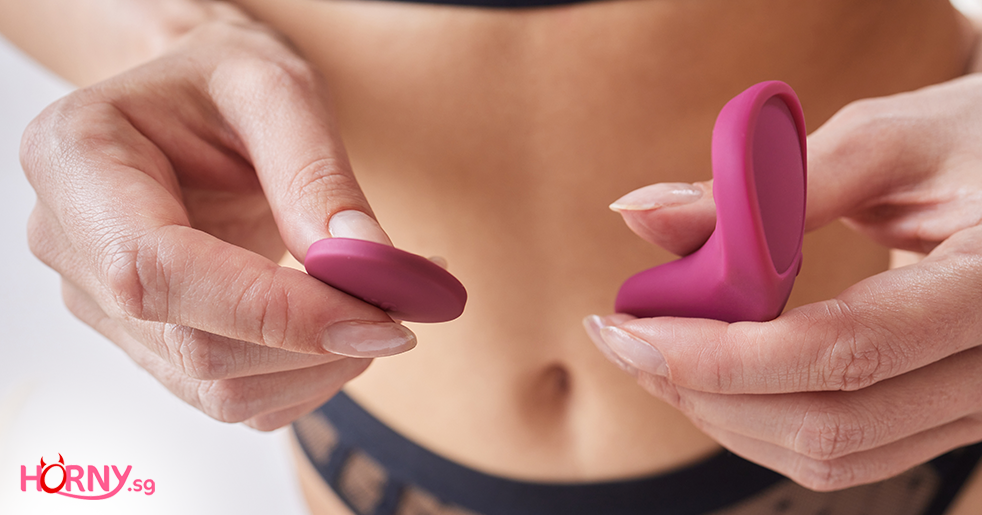 4. Is there a difference between cheap and expensive sex toys?
Well-known brands like Tenga produce affordable single-use sex toys for men but that does not mean they lack in quality or safety.

Other brands like Lelo, Womanizer and We-Vibe spend a lot of money and time on research and development which explains the higher price point for their products. There are, however, some things to look out for that will help you determine whether a sex toy is worth buying.

One thing for sure is you want to use a sex toy made of a material that is body-safe since our nether regions are sensitive areas of the body. Silicone, stainless steel and glass are some of the safest materials as they are non-porous and will not trap bacteria, are easy to clean, odourless and long-lasting.

Pay attention to whether the sex toy is phthalate-free as well, which means it does not contain toxic chemicals that can throw your body's hormone levels off or potentially cause cancer.

5. How do I clean my sex toy?
Maintaining hygiene is important to prevent infections so always remember to clean and wash your sex toy after each use! Refer to each manufacturer's specific instructions as a guide - it is also especially important to check if your toy is splashproof or waterproof.

A rule of thumb is to wipe the surface of the toy with a damp microfibre cloth to remove any debris, before applying a gentle liquid soap and rinsing off with water (if it is waterproof). You can also purchase sex toy cleaning products to make the job easier.

There is an array of products, like The Horny Co Super Quick Dry Moisture Absorbing Stick designed to keep male masturbators squeaky clean.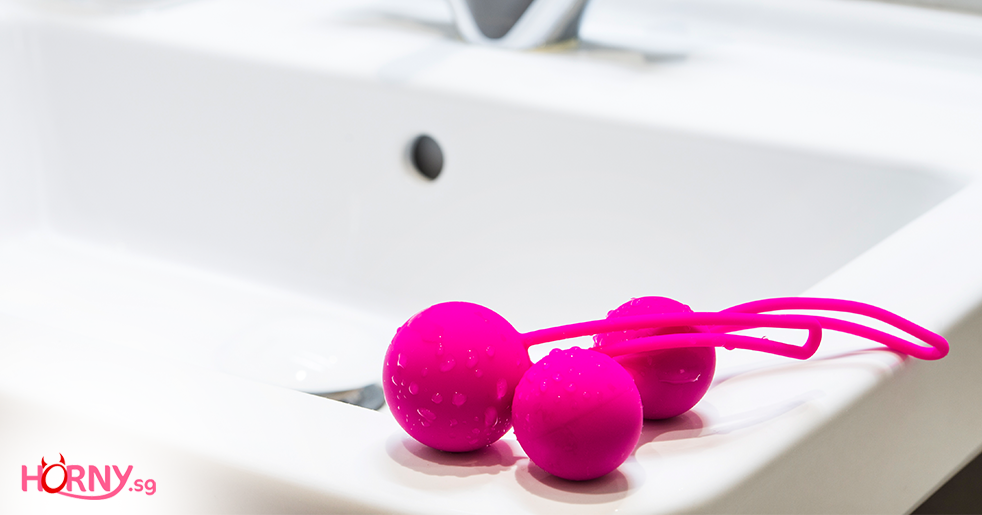 6. What happens when I realise I do not enjoy using a sex toy?
There is no one-size-fits-all device when it comes to sex toys so there is no need to fret if you find yourself not enjoying a toy you have purchased. You may want to first find out if you are using it wrongly by reading the manual, or exploring different options to find something that ticks all your boxes.

Searching for sex toys online is a great way to weigh your options slowly without feeling pressured.

7. When do I need to replace my sex toy?
There are some telltale signs you can look out for that will tell you it is time for a sex toy shopping spree once again. Most sex toys are made to last for years to come but if they start looking unnaturally bumpy, cracked, broken or torn, it is high time to dispose of them.
Just make sure your toy is no longer under warranty as some manufacturers may provide repairs or replace the device.

8. Will sharing sex toys lead to STIs?
Sex toys can pass on STIs and infections but there is no need to worry if you use them responsibly and keep them clean after each use. You can also cover penetrative sex toys with a condom.
For extra assurance, have a different set of sex toys for your partner or avoid sharing sex toys entirely.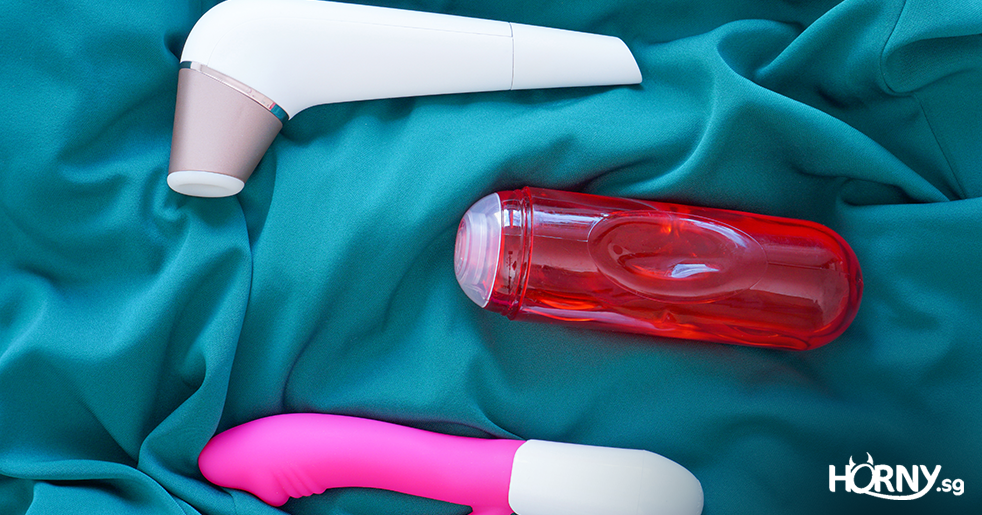 9. Why can't I use hand cream as lube for sex toys?
Hand creams contain perfumes and other preservatives such as parabens that can irritate the genitals and lead to infections. Additionally, constant lubrication is important to help you enjoy using a sex toy even more but hand creams dry up fast as they absorb quickly into the skin.

Instead of saving a few bucks and risking getting an infection that will only cost more to treat, an easy solution is to purchase a water-based or silicone lube that is safe to use on the body and with sex toys.

Shop sex toys online in Singapore

Feeling more confident to purchase your first (or next) sex toy for more fun in the bedroom? Horny.sg is your one-stop shop to explore sex toys for men and women.