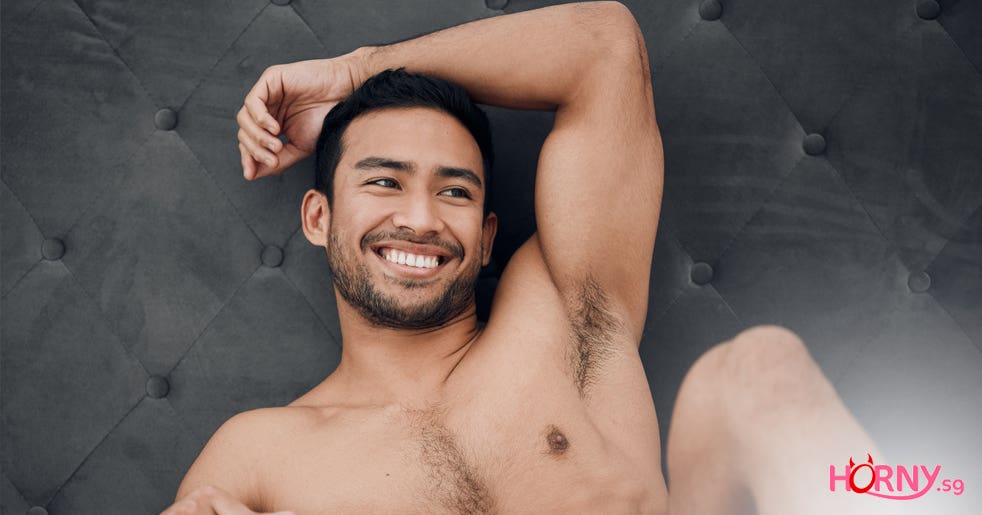 Physical intimacy like holding hands, cuddling and having sex with your partner is one of the most important aspects of a relationship. After all, it is human nature to crave a safe and loving bond, with intimacy acting as the key ingredient to providing pleasure as well as emotional connection.
When you are physically together, intimacy seems as easy as ABC. However, when you are in a long-distance relationship (LDR), intimacy suddenly becomes challenging as you will have to work around the miles separating you and your partner from each other.
But not being in the same bed does not mean you have to save pleasure till the day you meet in person again! The solution is to get creative and be open to trying new stimulations that will satisfy both parties regardless of how far apart (in distance) you and your partner are.
Here are five fun ways to spice up your sex life in an LDR - keep reading to find out more.
Take things up a notch with teledildonic toys

There are various sex toys available on the market catered for both solo pleasure and partnered intercourse but when distance is in the way, teledildonic toys are going to transform how you feel about LDR sex.

Teledildonic is the technical term for sex toys that can be remotely controlled anywhere and at any time, mostly through an app. For instance, a Bluetooth vibrator gives the other party complete control over the motions or vibrations, letting them decide whether to tease you slowly or bring you over the edge quickly.

The LELO IDA™ Wave is an app-controlled dual stimulator with various vibrating patterns for you and your partner to explore - surrender yourself to toe-curling orgasms as if your boo is right next to you to ride the high together.

Get techy and amp up the dirty talk through sexting

Teledildonic sex toys are not the only way to get techy, using your phone to exchange flirty texts or send cheeky nudes is an alternative to getting down and dirty without being physically together.

Sexting is also a form of foreplay that builds anticipation for when you and your partner finally get to be in each other's arms again. Veering away from mundane everyday conversations with naughty texts is sure to send your partner into a frenzy, so why not try it out today?

Explore mutual masturbation for double the pleasure

While masturbation is traditionally done alone and in private, that is not to say you cannot explore mutual masturbation sessions with your LDR partner - video call and whisper sweet nothings or dirty talk as you bring each other to a climax. Seeing the effect you have on your partner, even while apart, is a confidence booster that will strengthen the relationship.

Rope in sex toys like Bluetooth vibrators if needed for hands-free play that is less effort but double the pleasure.

The Lovense Lush Gen 3 G-spot Vibrator allows customisable stimulation and supports both close-range and long-distance control so you and your partner achieve endless possibilities even while worlds apart.

Play sexy adult games together

You do not always have to be in the same space for games to take place. Try incorporating some exciting and sexy adult games that can be played during virtual dates with your partner to switch things up.

For example, the basic truth or dare game can go way naughtier than you would have first imagined - ask questions about your partner's favourite sex position or kinks, and dare him or her to remove a piece of clothing. However appearing nude in public view despite being in your private home, is an offence or chargeable Act in Singapore. Beware of it!

There are plenty of board and card adult games that will work with video calls so take your pick and heat up the night!

Have intimate conversations to set the tone

"Actions speak louder than words" but when distance is interfering, what you say has a bigger impact than you think. Have intimate phone conversations with your partner and daydream about all the things you are going to do to each other, or talk about the sex toys you wish to try out in person with them when you finally meet again.

Letting yourself immerse in the moment sets the tone for more exhilarating orgasms and makes the days before you can leap into your partner's embrace again easier to pass.
Shop sex toys and adult games online in Singapore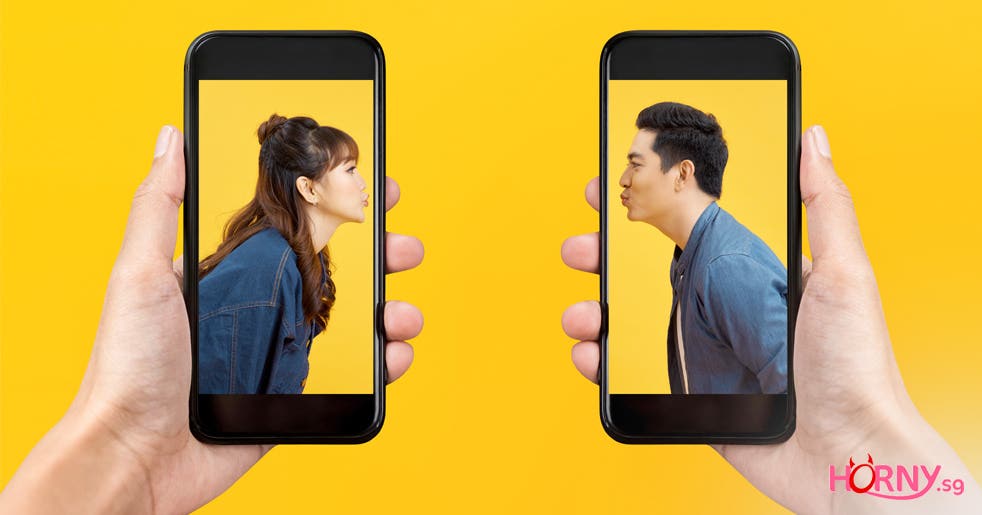 Ready to heed our advice and spice things up in your LDR sex life? Explore a selection of the finest sex toys and adult games on Horny.sg.
Learn more: 50 Shades of Pleasure: Beginner's Guide to Common Adult Toys
We have a range of teledildonic sex toys from well-known brands like LELO and Lovense that will bring your partner to orgasmic highs.