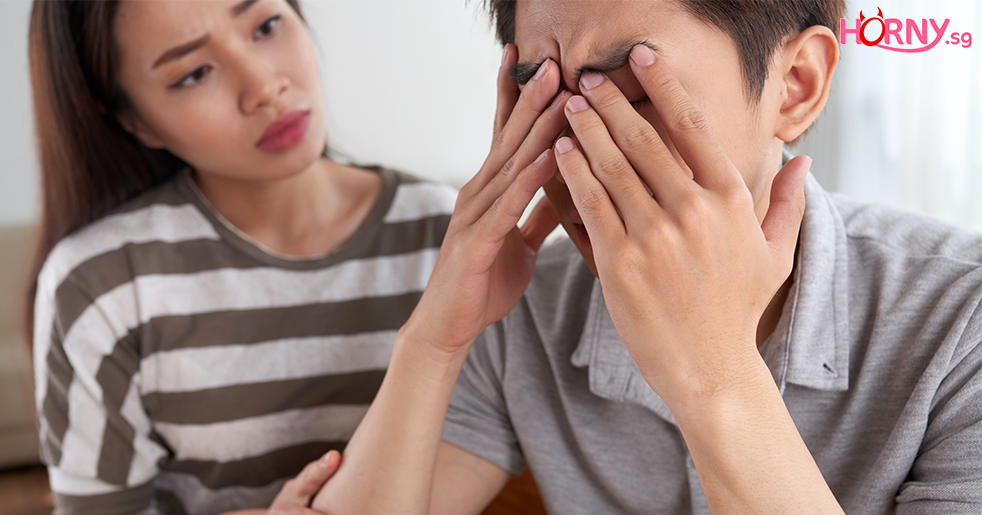 Having to say "sorry" before, during or after sex because of premature ejaculation (PE) is not just embarrassing for many men, but can also take a toll on one's self-worth. Over time, stress from performance anxiety and guilt from not being able to satisfy can cause even more rifts between couples.
In Singapore, PE patients are usually younger, ranging between 20 and 40 years old. While it is comforting to know that you are not alone in your battle against PE, it is also natural to want to last longer in bed.
If you are worried about finishing too quickly, here are some things you can do and products to use that will help you to regain your confidence in the bedroom.
Keep reading to find out more.
1. Try using a delay spray for men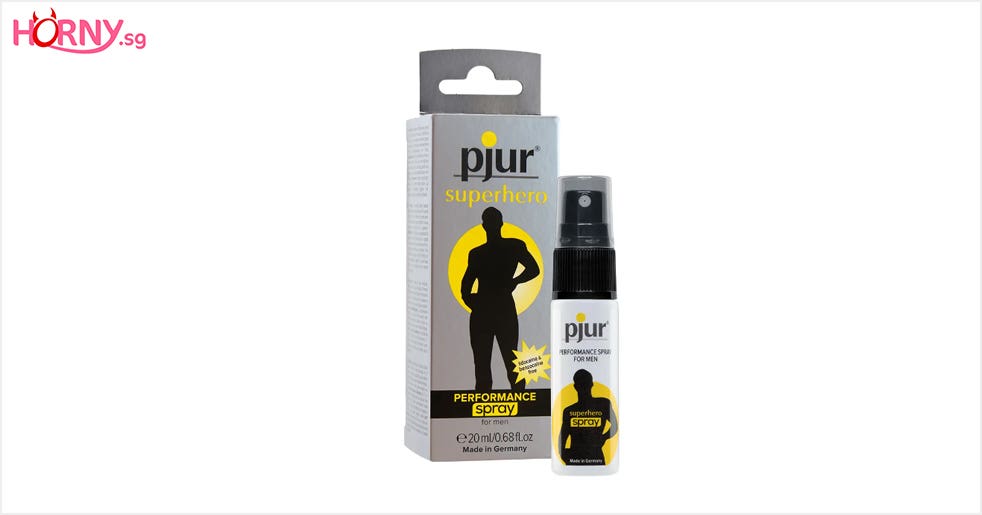 Delay sprays for men are safe to use, effective and can lead to a better sexual experience. They work by desensitising the penis in a controlled manner, helping you to achieve delayed ejaculation without compromising on the quality of orgasms.
Simply spritz the delay spray for men onto your penis about 10 minutes before sex and the slight numbing effect will work its magic. You can also use it before putting on a condom.
The Pjur Superhero Strong Spray is formulated with natural paracress and ginger that reduce the oversensitivity of the skin, prolonging pleasure in return even without the use of lidocaine or benzocaine.
2. Masturbate beforehand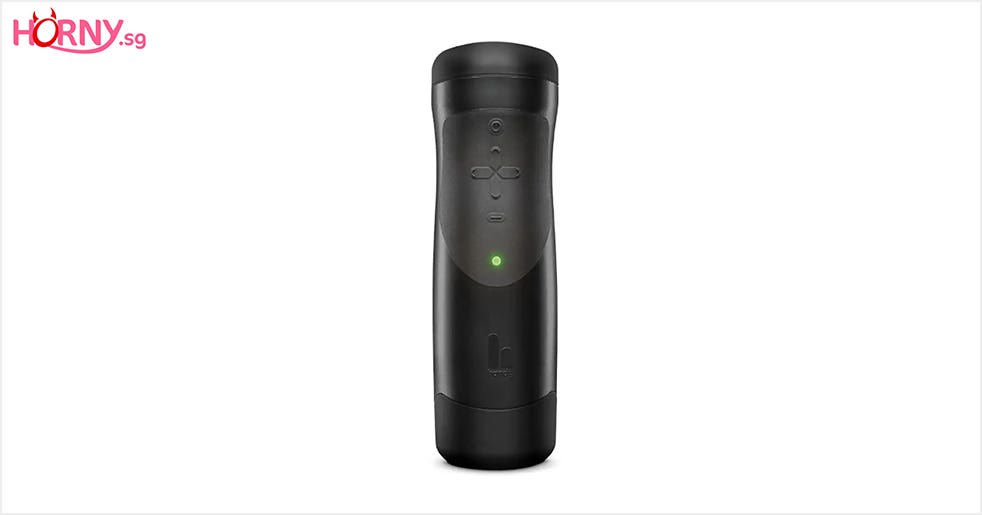 When it has been a while since you last ejaculated, the slightest touch or thrust can be a ticking time bomb. So masturbating before a sexual encounter is an easy way to help yourself last longer in bed. If you are looking for a sex toy that will enhance your self-pleasure experience, opt for a male masturbator.
Learn more: Beginner's Guide to Masturbation: Why & How You Should Do It
The Handy is a high-performance and interactive stroker designed to synchronise with videos for a mindblowing experience and comes with a TrueGrip sleeve that fits all sizes.
But make sure to schedule ample time in between to 'recover' lest you cannot perform during the real deal.
3. Introduce a clitoral toy into sex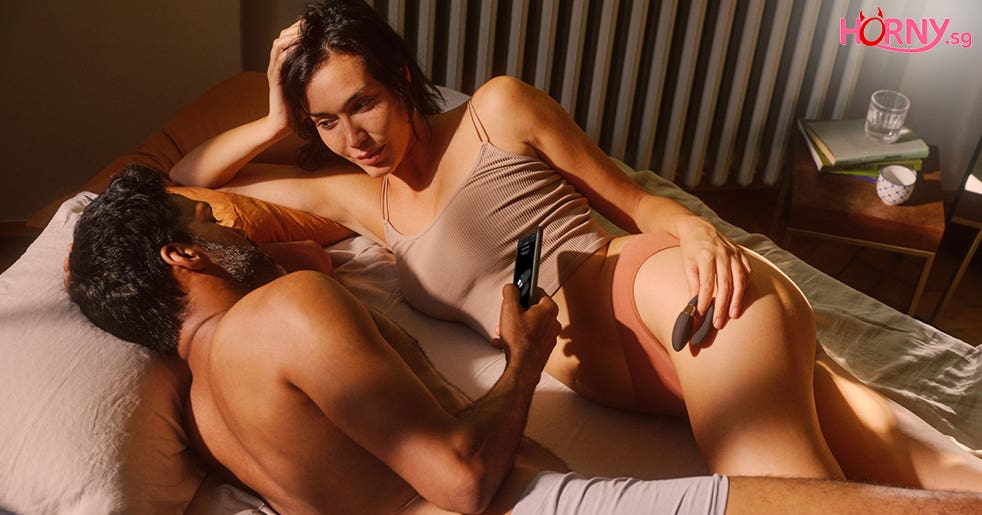 Honest communication with your partner about PE is essential so the both of you can work together to find solutions and learn more through research. This will help prepare your partner for breaks that you will need to take during sex so that you can delay ejaculation.
However, this does not mean that all action has to stop or that you will have to sacrifice your partner's pleasure. Consider introducing a sex toy like a clit sucker into intercourse to pleasure your partner while you pause and take a break.
Alternatively, the Lelo TIANI Harmony is a couple's vibrator that can be app-controlled, so you can continue pleasuring her while you pause for breaks.
Learn more: The Big 'O' for Women: Importance of Clitoral Stimulation
4. Limit thrusting when necessary
There are many ways to enjoy sex without going too hard and fast with your thrusting which will only push you to the edge quicker. Try massaging the tip of your penis on your partner's clitoral hood or exploring different positions like having your partner on top that will limit your movement. Your partner might appreciate slower thrusting more than you think!
Try the Fleshlight Pink Lady STU, a stamina training unit that will improve your sexual performance due to the heavily textured and stimulating sleeve.
5. Wear a condom to prevent hypersensitivity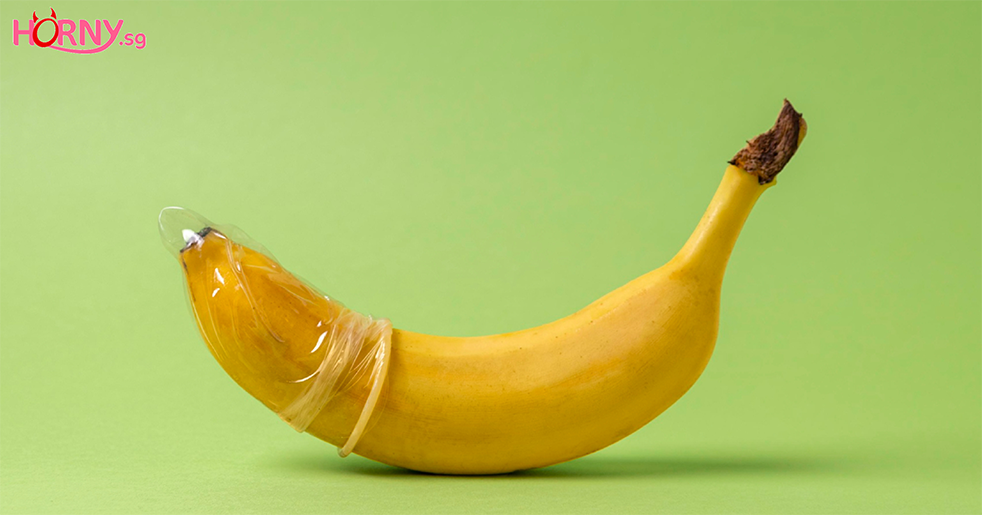 PE may be a result of hypersensitivity so wearing a condom is a simple and inexpensive solution to make sex last longer. Some condoms are made of thicker rubber that acts like a desensitiser, dulling the sensations your penis feels to delay ejaculation.
Furthermore, using a condom is also a reliable method of preventing pregnancy and protecting you and your partner from STIs.
6. Switch things up with different positions
Trying out different positions during sex does not just spice things up, but can also give your penis a short break when it is not being stimulated, helping you to last longer in return.
Exploring positions where you will not be able to penetrate as deeply may help too - some to consider are the spooning and standing positions.
7. Consider taking supplements
Researchers found that low levels of vitamin D can increase one's risk factor for PE and suggested that taking supplements may be helpful. On the other hand, it is also important to understand that even though certain vitamin deficiencies may be associated with PE in a few studies, there is no sufficient evidence that suggests taking supplements treats PE entirely for everyone. Nonetheless, it is worth trying if PE is affecting your self-worth and relationships.
Consider the VigRX Plus, a male enhancement supplement containing libido boosters that will enhance sexual performance and stamina.
Shop products to delay ejaculation on Horny.sg
Horny.sg is a one-stop online shop in Singapore for a range of sex toys ranging from male masturbators to products like delay sprays for men that will help with PE.
Do not let PE stop you from enjoying sex - shop now!